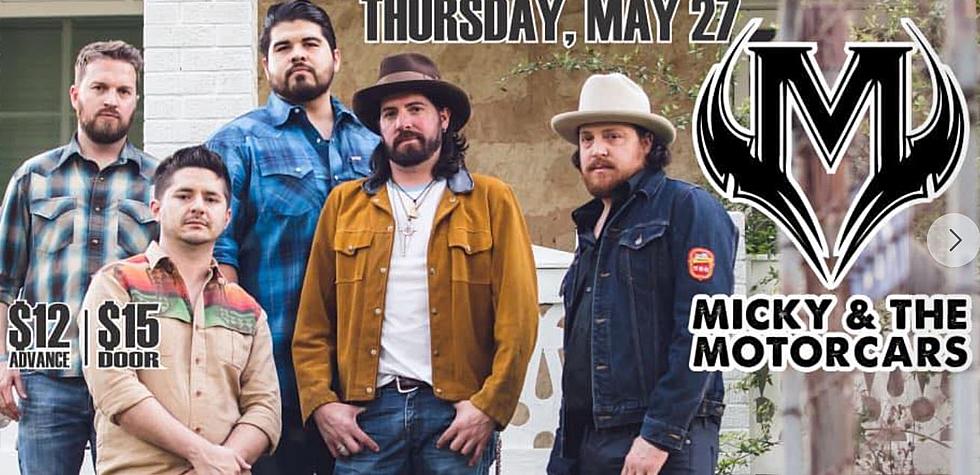 Micky And The Motorcars Thursday Night At Rockin Rodeo
Gwendolyn McCown
Please remember I am not perfect, I am human and I do make mistakes. If you were listening yesterday you hear me say multiple times Whiskey Myers was coming to Rockin Rodeo well, that is incorrectt. Whiskey Myers is NOT coming to Rockin Rodeo this Thursday. If you did try to click on our link to buy tickets it took you a link to buy Micky and The Motorcars tickets. The reason for that is because Mickey and the Motorcars will be playing at Rockin Rodeo this Thursday night.
Texas Music continues this Thursday night at Rockin Rodeo with Micky and the Motorcars. Get your tickets HERE. 
Here is a cool little back story about the founding members Mickey and The Motorcars. Micky and Gary Braun, the founding members of Micky and the Motorcars are the son of Muzzie Braun who was known for being a outlaw country and swing musician from Idaho.  Muzzie formed a band called Muzzie Braun and the Little Brothers that included Micky, Gary and two other brothers. You may also know the two other brothers, Cody and Willy. Cody and Willy would eventually leave Muzzie Braun and the Little Brothers Band to form the band Reckless Kelly.  The two sets of brothers eventually left Idaho to reside in Austin. However, they still return home to Idaho every year to host the Braun Brothers Reunion.
Currently Micky and the Motorcars have released 9 albums with two of them being live albums.
So kick off your holiday weekend early by coming out to Rockin Rodeo to Micky and the Motorcars.