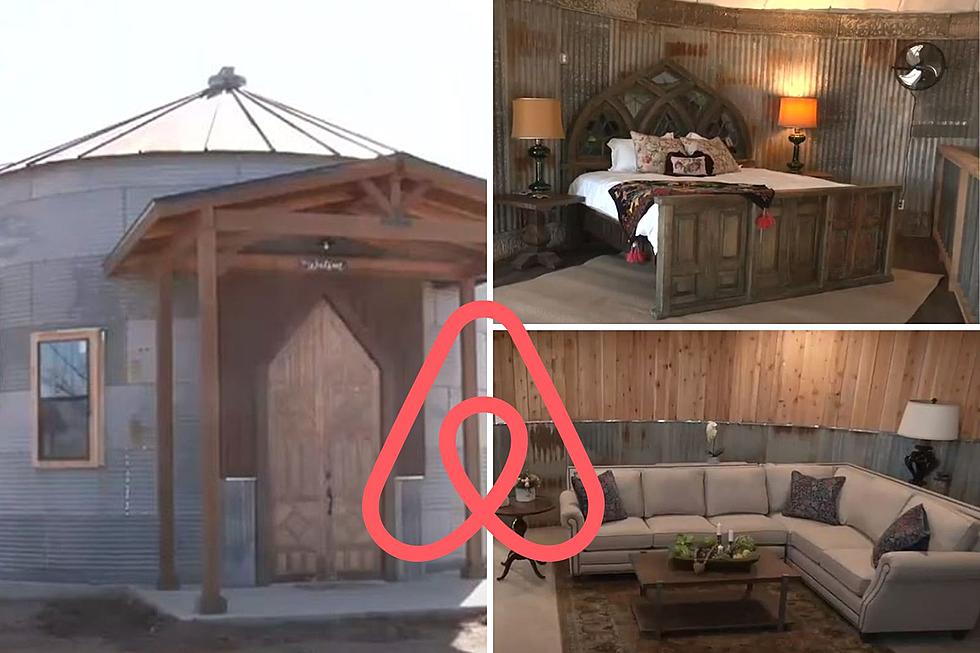 Spend A Night In These Texas Grain Silos Turned Into AirBnB's
KCBD YouTube
If you're traveling through West Texas soon, you'll be able to spend the night in a unique boutique AirBnB.
I think its pretty cool that AirBnB has decided to categorize their listings into different things like "OMG" and you can expect to find this listing out of Lubbock in that category soon.
Rick and Carol Pevey are set to open the Hub City Silos next month in West Lubbock.
According to KCBD, Lubbock couple Rick and Carol Pevey have created a new type of Airbnb after converting six grain silos into a neighborhood of miniature homes they are calling "Hub City Silos". The couple have spent the last year working on the project and they are nearing completion with a grand opening date planed for March.
They Silos are meant for couples, with a queen bed, TV, bathroom, microwave and mini fridge.
The largest silo, named 'The Watson,' was once an operating grain bin, it's now complete with a large living room, dining area, microwave, mini-fridge, and large bathroom. There's also a loft with a second floor for the king bed and a covered balcony outside.
Carol found the five other silos on Facebook from Oklahoma.
The Peveys went on to add that they hope people will rent the whole place out for vacations, staycations, family reunions or bridal parties for a wedding. People can also rent one or two silos and make some friends. They plan to have games, animals, roping dummies, a putting green and another Airbnb renovated from a boxcar along with a firepit for entertainment.
The Hub City Silos grand opening is March 12. After that, they will have their own website and will be found on Airbnb.
Spend A Night In These West Texas Silos That Are Now AirBnB's
The Hub City Silos in Lubbock will have its grand opening on March 12.
Spend The Night Inside This Historic Texas Bank
The Bartlett National Bank is described as a one of a kind stay in the most photographed town in Texas.
The Top Hotels In Texas According To Trip Advisor
A new list of the top hotels in Texas in 2023 just came out and if you want to spend the night in one of these luxurious rooms, its gonna cost you!