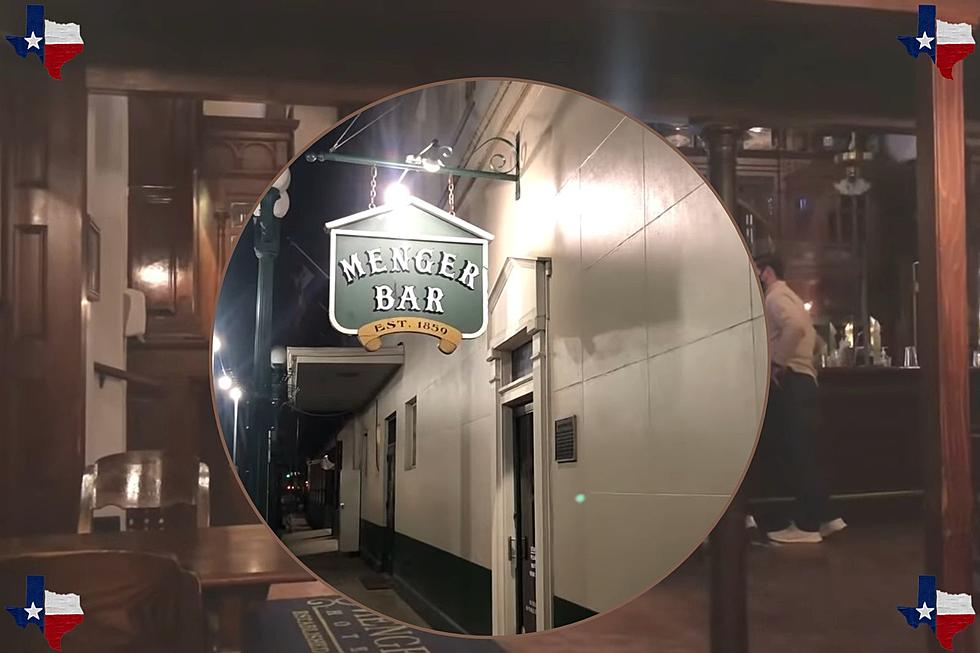 Cheers! Have You Been To The Oldest Bar In Texas?
Brit Trips, YouTube/Canva
San Antonio, Texas - Some of the world's best bars are located right here in the Lone Star State. You cannot mention having a great time at a watering hole in Texas without at least saying something about the notorious Sixth Street in Austin, but what if I told you the oldest Texas bar with a rich and fascinating history isn't located in our state's capital? It's actually in a place that shouldn't come as a surprise to anyone.
WHERE IS THE OLDEST BAR IN TEXAS?
Menger Bar in San Antonio was built in 1887, and remains in operation today in Alamo Plaza. Not only is it long-lived, but it's steeped in fascinating history.
Here's a fun bit of trivia: Theodore Roosevelt actually set up an enlistment table at Menger Bar, where his team recruited over 1,250 men to form the Rough Riders - one of history's most well known and famous volunteer regiments. Going into the Menger Bar, you can find yourself enjoying the traditional drinks made with either bourbon or a rye whiskey that those very riders would have been throwing back as they got rowdy. According to the Menger Hotel's website, you can still see bullet holes in the wall from that day.
TAKE A LOOK INSIDE THIS TEXAS BAR INSPIRED BY VICTORIAN ENGLAND
Despite the bullet holes, the vibes in this building are so classy and beautiful. The building is just gorgeous, with mahogany furnishings and beveled glass mirrors.
If the place has a European feel to it, that's very much design. According to the National Trust for Historic Preservation, the space was initially founded as a brewery by a German immigrant, and when it was later opened as a bar, it was designed as a close replica of London's House of Lords Pub. The bar was shut down during Prohibition, but much of its original fixtures and furniture was stored and saved for restoration after that was done away with.
PLENTY OF SPIRITS
San Antonio is considered by many to be the number one most haunted city in our state. Naturally, some locals say ghosts hang out at the historic bar. Of course, we don't know if the ghost rumors are true, but what we can say is that the long, storied history of being the oldest bar in Texas is straight facts!
Next time you find yourself thirsty in San Antonio, don't be afraid to stop by Menger Bar and have a shot with a side of Texas history.
Yuck Or Yum? Top 10 Weirdest Foods Only Texans Love
Big state = a big appetite, and these are some of the foods Texans love that outsiders might think are weird.
Yummy! Here's 10 Famous Snacks That Come From Texas
These are 10 food products that come from the great state of Texas.
Top 10 Things Texans Need To Prepare For The Fall Season
Fall in Texas is a season like no other, and while we love summer, the autumn months are perfect for warm drinks, comfort food, and family fun. Here's what we love most about the season.