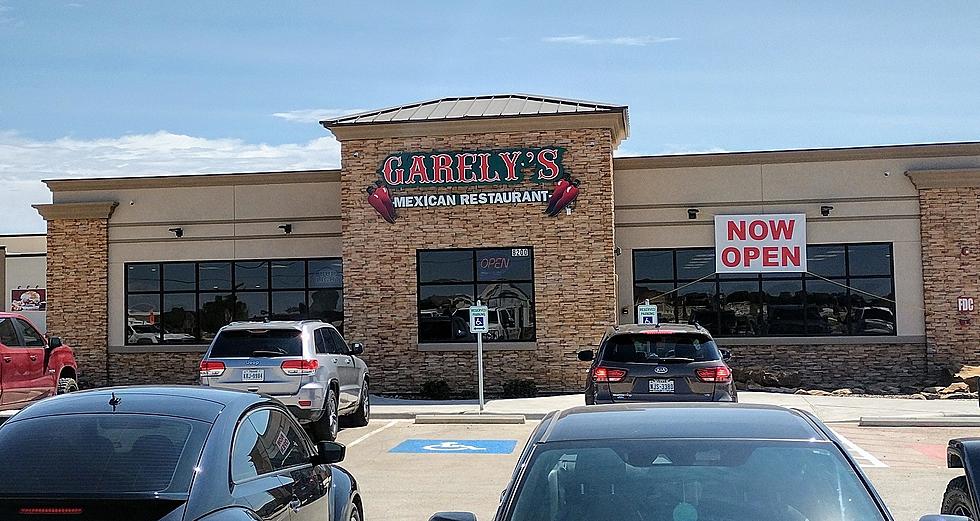 New In The 432 – Garely's Mexican Restaurant Now Open In Odessa
aye aye images
I'm always up for some awesome Mexican food!   And, don't we just love it when there is a NEW restaurant open here in the Permian Basin!  Garely's has opened up a 2nd location in Odessa and it's time to eat up!
WHERE IS THE NEW GARELY'S MEXICAN RESTAURANT LOCATION?
The new location is at 8200 Highway 191 in Odessa right in front of Cinergy Odessa.
WHAT IS ON THE MENU AT GARELY'S MEXICAN RESTAURANT?
When I called the location in Midland, they said that the Odessa location would have the same menu. The menu features authentic Mexican plates which features Enchiladas, Asado, Tacos, Tortas, Chile Verde con Carne, Burritos, Sea Food plates, Caldo, Fajitas and so much more. And, of course appetizers and great queso. They also have a breakfast menu at the new location that they serve all day including Menudo. Make sure to check the new location for more details and full menu items.
WHAT ARE THE HOURS OF THE NEW GARELY'S MEXICAN RESTAURANT?
Open 7am to 9pm Everyday.
Right off Highway 191 and in front of Cinergy Odessa, Garely's is easy to get to right off Highway 191 and the frontage service road.
So who's ready for some Mexican food? And, what's your favorite thing to eat at a Mexican Restaurant?
I don't know about you but I always order chips and queso and of course some salsa. Like I cant event start without those.
So, make sure to stop by the new Garely's Mexican Restaurant in Odessa and welcome them to their new location.
30 Actors Who Were Born in Texas
.