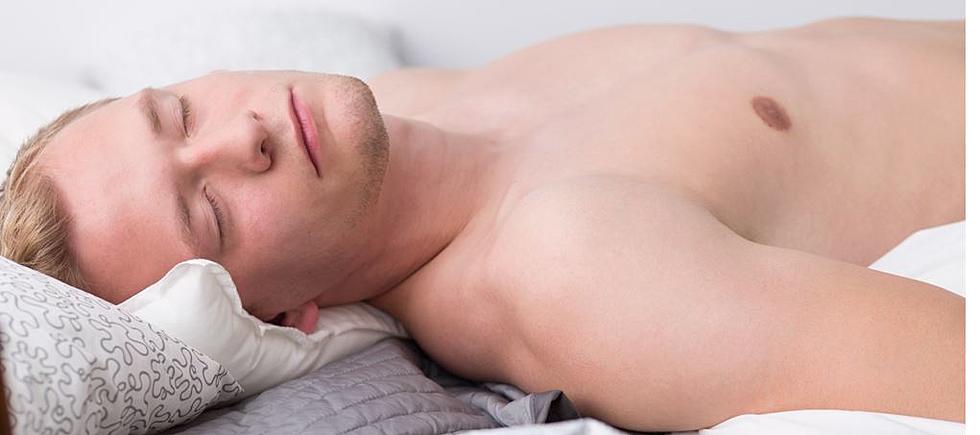 Midland Odessa? My New HUSBAND Sleeps In The Nude And I'm Not Cool With It!
RS15000_487787602
Listener Wrote -
Guys, got married 3 1/2 months ago and I'm so happy and things are going great. Of course, we are still in the 'feeling each other out' stage cause now we are living together for the first time. Well, one of the things that kind of bothers me is that he 'INSIST ON SLEEPING IN THE NUDE'. He says he's done all his adult life, but I'm NOT feeling it. Look, I love his body and everything, but I just don't want his WILLY WONKA all out and everything. Suggestions on how to change his mind?
HERE IS WHAT THE PERMIAN BASIN HAD TO SAY ABOUT IT
Stormy
Just stay out of his space..that is a personal choice..who is there to see his willy wonka in his home?? A little tip ..dont be making a big deal about dumb things .. u will make yourself crazy
Jason Salgado
Best way to sleep
Orlando
Get black sheets
Ray Ray
What's the big deal? Your going to be SLEEPING most of the time. Are you afraid he's going to poke you?
Vivian Saldana Cruz
I hate stories like this, where one person can't be kind enough to take in the other person's feelings. If she finds it uncomfortable for now then he should compromise and at least wear underwear.
Kirsten
This is dumb
Mario
Have em wash or change out the sheets everyday .. he'll eventually get tired .. if not , that be like wearing the same underwear everyday 😂
Kenny
I'll take his Willy Wonka if she that picky already 😊
Heather
Let him be!
Stacie
I have never heard someone say so many wrong things, one after the other, consecutively in a row. Lol. You have problems sis. I don't even know where to begin.
Christa
Girl! A word of advice! In a marriage or even a serious relationship
There are gonna be tons of compromises and things you don't like. Baby let this one go. If he can't be comfortable with his wife that's a problem. You're gonna have bigger issues tha… See more
Mo
🙄
LOOK: 30 fascinating facts about sleep in the animal kingdom