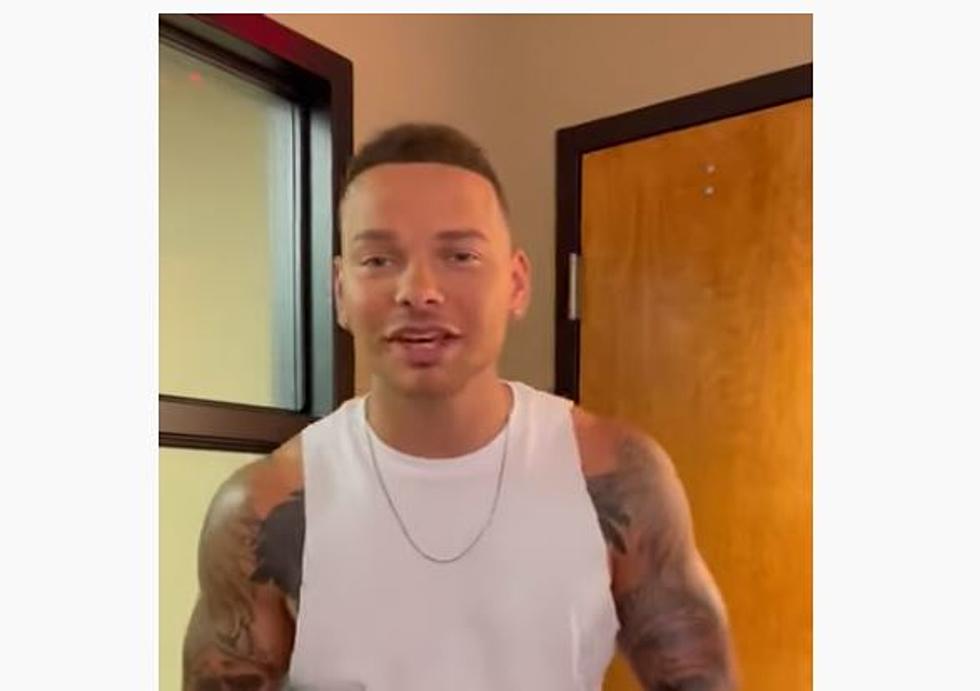 Kane Brown Wants To Personally Invite You To The Show
Gwendolyn McCown
This is the next to last chance for you to register to win our VIP table for six to see Kane Brown, Chris Lane, and Restless Road, Thursday September 9th at the Hacienda Event Center.
Kane Brown made a special video inviting you out to the show.
Seeing Kane Brown in this video gets me more and more excited for the show. If you haven't seen Kane Brown live, you definitely need to. When he was here a few years ago I had the chance to meet him and some of his crew. He was the most humble, humble is your code word today.  He was so nice and kind to everyone. He did a question and answer session before everyone got to take pictures with him and he answered more than three questions like most artist do.
Here is a fun fact about Kane Brown, he hates mowing the grass so much that he had artificial grass put in his yard. Whenever I build a house I want to do the same thing, that way I don't have to worry about taking care of a yard, at least in the back yard any way.
Kane Brown will be apart of the latest edition of CMT Crossroads, Nelly and Friends. He will join Florida Georgia Line, Blanco Brown and Breland. That will air September 1st on CMT.
Remember if you are purchasing a table you will need to call the Hacienda at 563-3737. In order to purchase the table you must purchase six VIP tickets. You can purchase the tickets HERE!
You know the drill, enter today's Kane Brown Code Word in the comments here on our website NOT Facebook to register.
Read More: Have Registered For Kane Brown Tickets | https://lonestar923.com/have-registered-for-kane-brown-tickets/?utm_source=tsmclip&utm_medium=referral
If you have missed any code words just go back to that days article and enter the word.
Country Artists at St. Jude Through the Years: