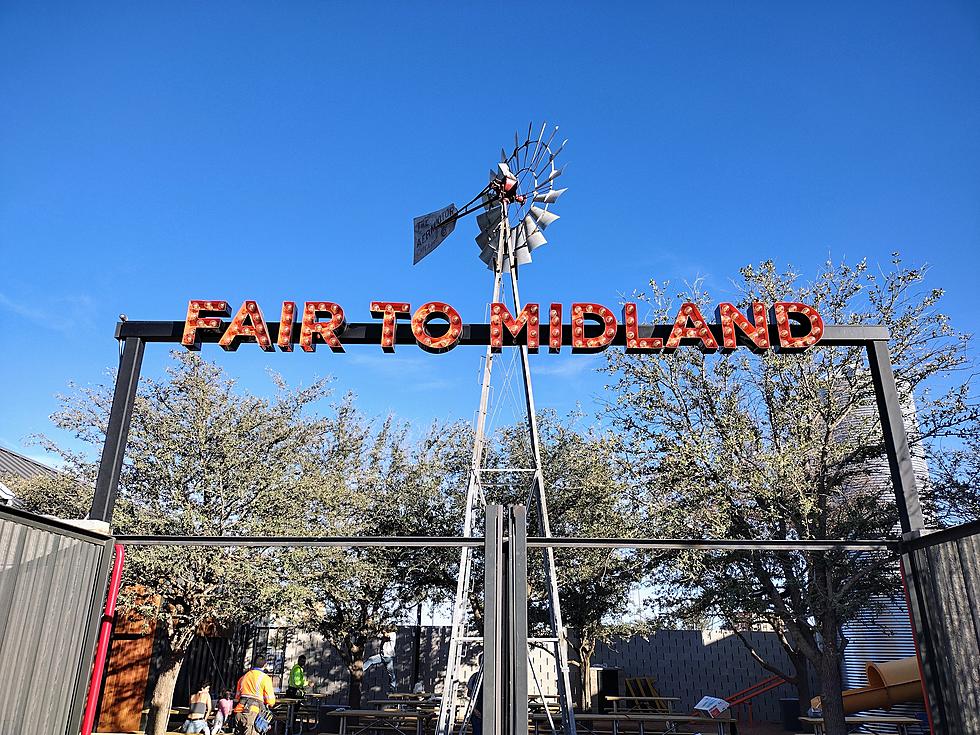 Fair To Midland Bar Is Now OPEN In Midland… Who's Ready To Play?
aye aye images
Opening day for Fair to Midland has arrived! Opening day is Tuesday November 16, 2021. Midland's newest BAR and Food/Game venue is here. You've seen the SLIDE peeking over the fence, NOW it's time to play games, eat some great food and have a drink or an adult beverage.  They describe it as a YEAR ROUND State Fair right here in Midland.
HOURS OF FAIR TO MIDLAND
11am to 2am
WHERE IS FAIR TO MIDLAND?
Fair to Midland is located at 1115 Tradewinds Boulevard, Midland, TX 79706
WHAT ARE THE AGES FOR FAIR TO MIDLAND?
21 and Up ONLY
WHAT KIND OF FOOD IS ON THE FAIR TO MIDLAND MENU?
Fried everything and then some. I mean, it is a FAIR you know. Here are a few highlights of the menu...
Chicken Fried Pickles
Green Chili Chicken Eggrolls
Burnt Ends with BBQ Sauce
Gauc' Salad
Fried Green Tomato BLT
Glazed Donut Burger
Walking Frito Pie
Chicken and Waffle Cone
Fried Smores
Churro Ice Cream Sandwich
Fired Cookie Dough
Deep Fried Funnel Fries
Sausage On A Stick
And so much more!!!!
FULL BAR THAT CONNECTS FROM INSIDE TO OUTSIDE
WHAT KIND OF GAMES DOES FAIR TO MIDLAND HAVE?
SHOOTING GALLERY
FOOSBALL
SKEE BALL
BASKETBALL HOOPS GAME
DOWN THE CLOWNS GAME
SILO SLIDE
FUNHOUSE  MIRRORS
WILL THERE BE LIVE ENTERTAINMENT?
Yes, in the months to come
Check out the FESTIVE Bathrooms!
For the ladies....
And For The Fellows....
I spoke with Campbell Foster one of the owners and he is excited along with his crew to open up for the Permian Basin! By the way, I did go down the Silo Slide and I definitely recommend it to get you going!
A big Welcome to Fair To Midland!
Midland's Loop 250 At Highway 191 - See How's Its Changed After 15 Years