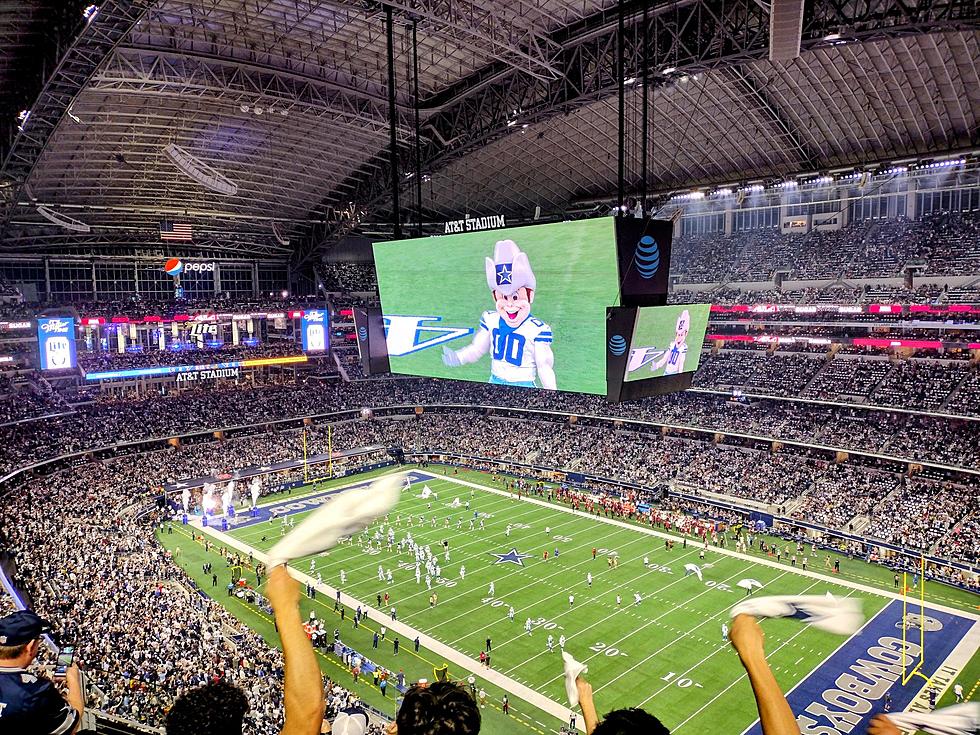 Permian Basin! Here's The 1 Thing The Dallas Cowboys Want You To Do This Sunday !
Aye Aye Images
It's a big game this Sunday at At&t Stadium. It's PLAYOFF FOOTBALL for the Dallas Cowboys and San Fransisco 49ers! AT&T Stadium is going to be insane this Sunday. And, if you are lucky enough to have tickets for the game this Sunday, the Cowboys have 1 REQUEST from you!
THE COWBOYS WANT YOU TO WEAR YOUR WHITE!
Yep, the Dallas Cowboys are requesting that you wear your WHITE this Sunday if you're attending the game. Whether it's a white Cowboys cap, Jersey, T-Shirt, or whatever get your COWBOYS WHITE ON!
IT'S A WHITE-OUT GAME THIS SUNDAY!

Yep, the Dallas Cowboys basically want a SEA of WHITE this Sunday in the Stadium. I went to the Washington game the day after Christmas, and they had the WHITE TOWELS out on every seat to wave. I'm sure they will bring those TOWELS out again, but they also want everyone to wear as much WHITE as possible. This brings up the question....
HOW MUCH WHITE DALLAS COWBOYS SWAG DO I OWN?
Now that I think about it, I have tons of Dallas Cowboys shirts, jerseys caps and so on, but how many are actually white? When's the last time you checked your closet for WHITE Cowboys Swag! Maybe a good time for me to buy some.
EVEN THOUGH I'M NOT GOING TO THE GAME I WILL WHITE-OUT AT HOME!
Yep, I will be participating from home in my COWBOYS WHITE! If you're going to the game, be safe have fun, and YES GO COWBOYS!!!!!!
Are These The Top 5 Dallas Cowboys Man Caves?