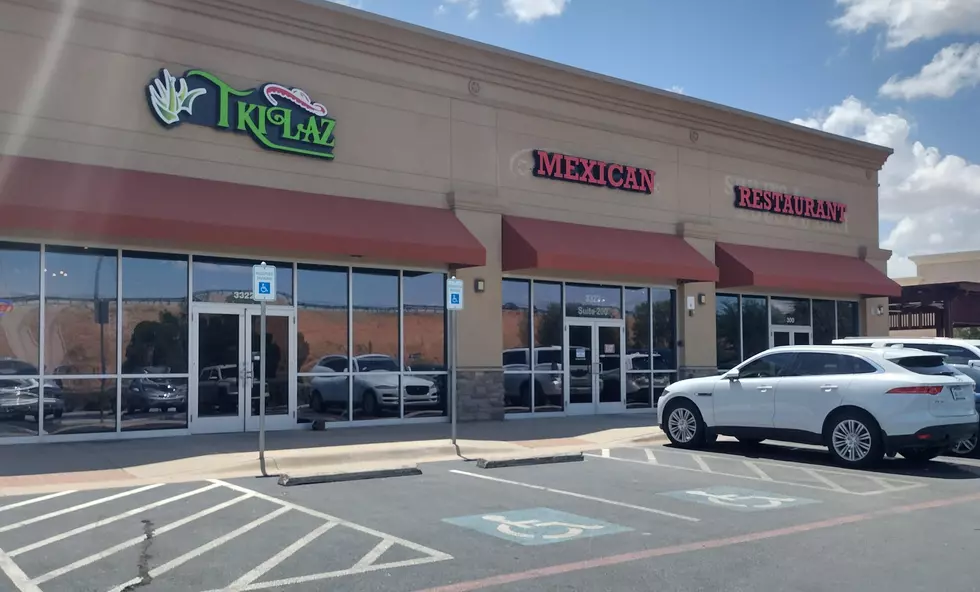 New 2nd Location For Tkilaz Mexican Restaurant Now Open In Midland!
LC
Tiklaz Mexican Restaurant Bar And Grill has been serving up awesome food at it's location at 4610 N. Garfield in Midland and now they have just opened up a 2nd location in Midland.
TKILAZ NO.2 AT LOOP 250 AND TREMONT AVE IN MIDLAND
Address: 3322N loop 250 W Midland
The 2nd location just opened at Loop 250 and Tremont Ave. in Midland. The new Tkilaz takes over the enitre shopping strip that use to have Freebirds, Complete Nutrition and the Smiling Moose.
(Before Tkilaz)
(After Tkilaz Took Over)
3RD LOCATION COMING SOON DOWNTOWN MIDLAND!
According thier Facebook, a 3rd location will be opening up soon on Wall St. downtown Midland soon to serve the downtown area!

THE TKILAZ MENU OFFERS A HUGE CHOICE OF GREAT FOOD!
If you have been at thier Garfield location in Midland, you know they offer a HUGE menu of great taste!
Some Highlights Fromt Thier Menu Include...
Along with the usual Tacos, Enchiladas, Burritos, Fajitas, Flautas and more Tkilaz offers some great specialites.....
Chicharrones served with Chili Con Queso and pico de gallo
Jalisco's Chicken- Chili con queso on top of grilled chicken strips served on a bed of Mexican rice with onions and peppers.
Chuleta del...awesome 7 bone Steak served onions, jalepenos, and tomato
Mojarra fried fish served with salad, rice and fries.
Shrimp or Oyster Cocktail...mixed with celery, onion, cucumber, cilantro, avacado and saltine crackers.
AND SO MUCH MORE...CHECK OUT THER MENU HERE! 
HOURS OF OPERATION
Monday - Thursday : 11:00 am - 10:00 pm
Friday - Saturday : 11:00 am - 11:00 pm
Sunday : 11:00 am - 10:00 pm
HOW MIDLAND HAS CHANGED LAST 15 YEARS - BEFORE AFTER PICS