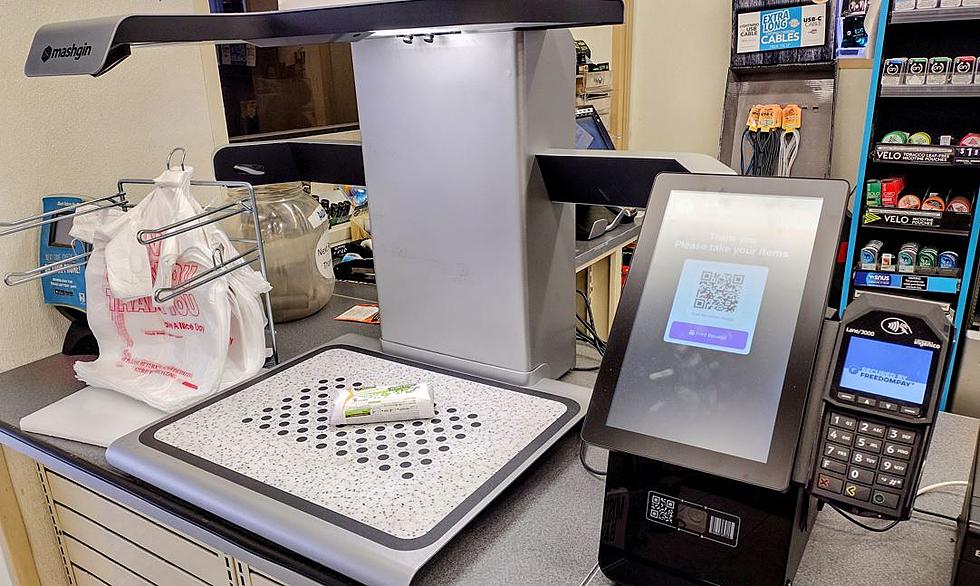 Have You Seen The Convenience Store Self-Checkouts Here In The Permian Basin?
Aye Aye iMAGES
I didn't know they existed. But, the other day  while at a local DK, I saw my first self-checkout at a convenience store. Now of course I've seen them at the grocery store and home improvement stores and a lot of other retail stores, but I had never seen one at the convenience store.  I mean we do have ATM's where we do it all ourselves.
SELF CHECK-OUT MAKES SO MUCH SENCE AT THE CONVENINENCE STORE
I never really thought of self-checkout at a convenience store, but now that I do, it does make sense. Think about it, the convenience store is definitely the one place where you want to get in  and get out quick. DO you really want to stand in line at the convenience store behind the person trying to figure out which Lotto SCRATCH OFFS THEY WANT. Lol
DO YOU PREFER SELF-CHECKOUT OR PREFER SOMEONE CHECKING YOU OUT?
I'm 50/50 on this. There are times when I want to self-checkout especially if there are lines at the other ones. But, If i have a lot of stuff then I probably do NOT want to self check-out.  It becomes very awkward when you purchase a bunch of stuff.
DO YOU EVEN HAVE A  CHOICE AT SOME STORES?
So, the last time I went to Walmart I didn't even have a choice. I had to use the self-checkout. There was no choice. They even remodeled their store to add all of the self-checkout stations. Is this what it's coming to. It's a DO IT Yourself SOCIETY? Either way I'm good. What else do you see going to SELF-CHECKOUT?
Movies Filmed In Midland and Odessa
These are the Top 5 movies that were filmed in Midland and the Top 5 movies filmed in Odessa, Texas. As per IMDb.