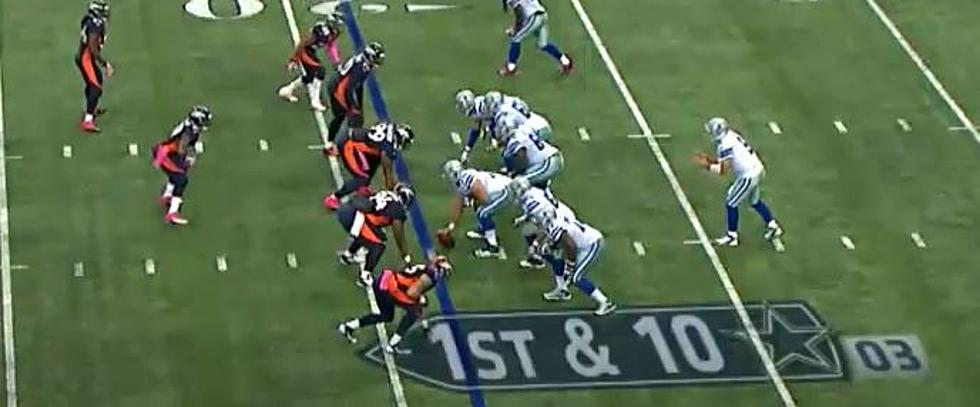 Cowboys Fans Cheat Sheet For Cowboys VS Broncos Game This Sunday In Dallas
All Highlights Via YouTube
The (6-1) Dallas Cowboys take on the (4-4) Denver Broncos this Sunday in Dallas.
Gametime is 12 Noon (Central Time) at AT&T Stadium in Arlington Texas.
Watch on FOX or the Cowboys  Offcial APP
HOW MANY TIMES HAVE THE COWBOYS PLAYED THE BRONCOS IN THE REGULAR SEASON AND WHAT'S THE RECORD?
They have played 8 times and DENVER leads the series 8-4. The last time they played was September 17, 2017, where Denver won 42 -17 over Dallas.
Denver has won the last 6 matches
The Cowboys haven't beaten the Denver Broncos since September 10, 1995!
SUNDAY IS THE 100TH  REGULAR-SEASON GAME AT AT&T STADIUM
Sunday's game versus the Denver Broncos will be the 100th regular-season game since it opened up in 2009!
The Dallas Cowboys have a 56-43 record at AT&T Stadium.
TREVON DIGGS NEEDS 1 MORE INTERCEPTION FOR A TOUCHDOWN TO MAKE HISTORY!
Trevon Diggs has 7 interceptions this season. 2 of those interceptions have been for touchdowns. If he gets 1 interception run back for a touchdown on Sunday, he would be the first player in Cowboys history with three pick-sixes in the same season.
CeeDee Lamb Needs 1 Receving Touchdown On Sunday To Join A Cool Club!
If CeeDee Lamb catches the ball for a touchdown this Sunday he will be the 4th player in Cowboys history with 10 touchdown catches in the first 25 games of their career. he would join Dez Bryant, Terrance Willaims and Bob Hayes! Pretty cool club there.
COWBOYS HAVE A TOUCHDOWN PERCENTAGE OF 31.2%
They rank 6th in the NFL in scoring touchdown which is an increase of 10% from last year!
TAKE A LOOK AT THE HELMETS THIS SUNDAY!
The Dallas Cowboys will be wearing red, white, and blue throwback helmet stripes to celebrate NFL's Salute to Service. The last time they wore these helmets were back in 1976 to celebrate the bi-centennial.
GO, COWBOYS! MAKE SOME NOISE THIS SUNDAY!
TACKLE THESE: Check Out the Best Uniforms In Each NFL Team's History