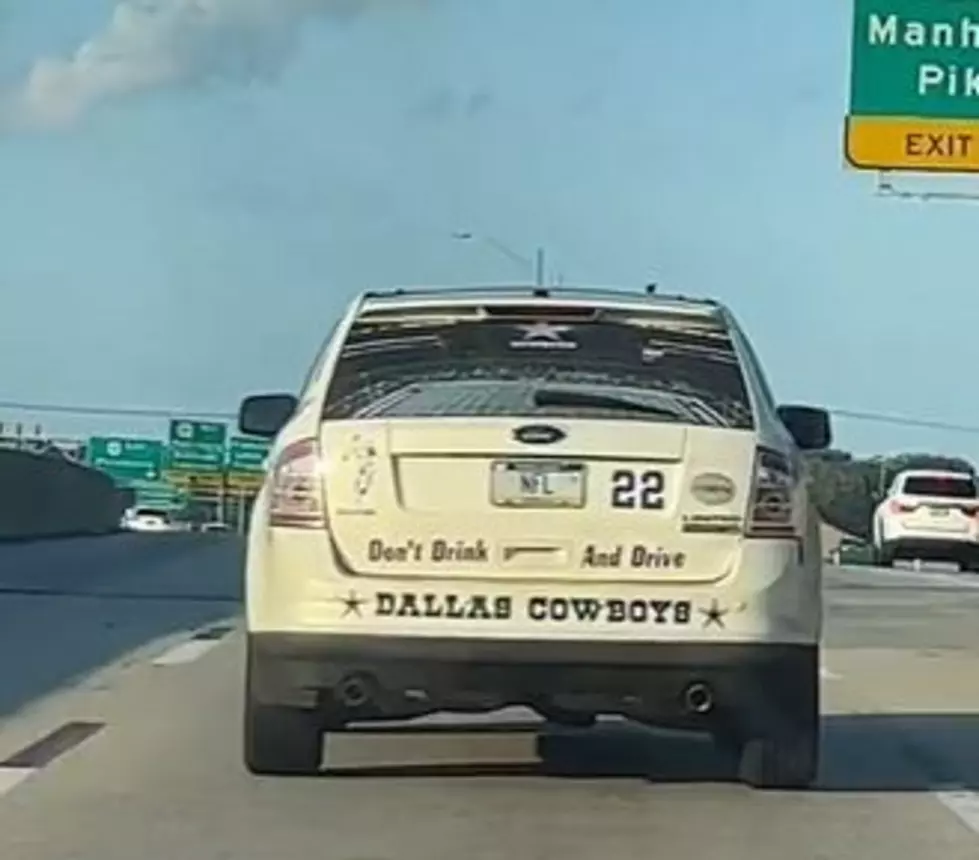 A FAN or Emmitt Smith? Car On Texas Highway Has Some ASKING?
rossitakes via Tik Tok
How many Dallas Cowboys vehicles have you seen on the streets or highways of Texas? I have seen at least a handful of awesome vehicles that are decorated with COWBOYS stuff. I have seen both trucks and cars WRAPPED in awesome Cowboys signage!
TIK TOKER SPOTS EMMITT SMITH CAR ON THE HIGHWAY!
This Tik Toker saw the latest COWBOYS-inspired vehicle on the streets of Texas the other day. This time, the vehicle was ALL about the one and only Emmit Smith! Yep, the LEGEND!  This car is definitely showing some EMMITT SMITH love from bumper to bumper!
TIK TOKER ASK... DID I JUST PASS EMMITT SMITH?
The TIK TOKER asks 'did I just pass Emmitt Smith?' Well, more than likely NOT, but you definitely did pass a HUGE Emmitt fan, and that will work!  Prop to whoever is driving this car and props to show some Emmitt Smith and Dallas Cowboys love! And, if it's not Emmit, I certainly hope he gets tagged in this and sees this awesome ride.
THE CAR FEATURES SOME COOL EMMITT EMBLEMS!
The car features some pretty cool EMMITT/ Cowboys stuff!
Dallas Cowboys on the back bumper with stars.
Don't Drink And Drive Message!
The #22 (Emmitt's Number)
Emmit pics on the side of the vehicle with a helmet on and off!
Cowboys Stadium on the back windshield. Very impressive!
TAKE A LOOK AT THE TIK TOK VIDEO BELOW!
Are These The Top 5 Dallas Cowboys Man Caves?