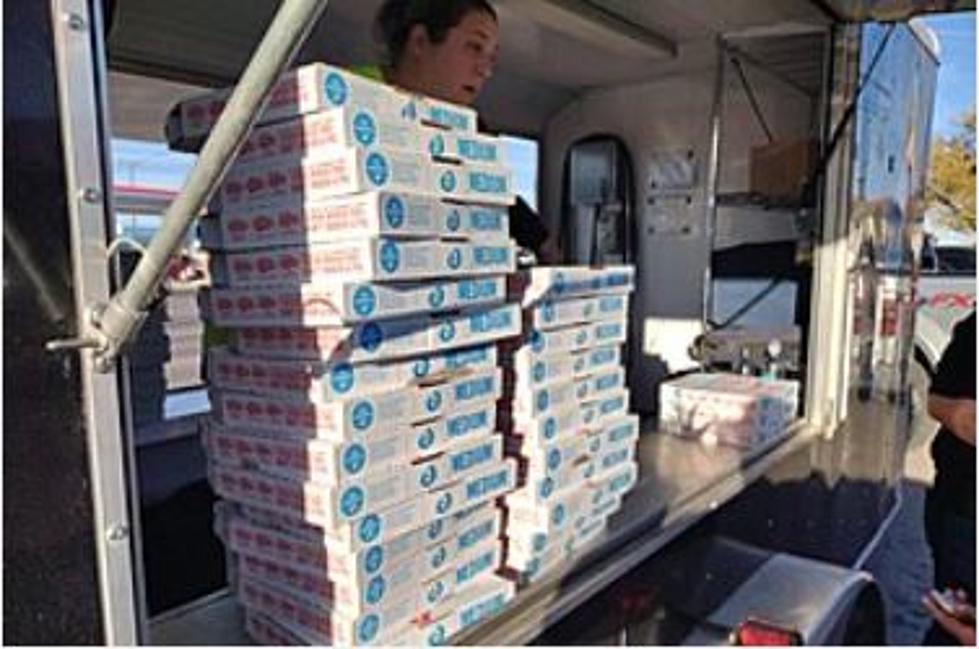 $3 Domino's Pizza Return To Midland/Odessa Tomorrow
Aye Aye Images
It's $3 pizza time again, save the date!  $3 Domino's Pizza returns on Tuesday, June 6th, from 5 pm -7 pm.
Who else gives you $3 medium pizzas, only Domino's Pizza? This Tuesday you can enjoy $3 medium cheese or pepperoni pizzas from 5 pm-7 pm. You can take as many of these $3 pizzas as your little heart desires. There are a few things to remember:
Only At Two Locations
You will only be able to take advantage of this great deal at two Domino's locations, one in Midland and one in Odessa! In Midland, you can get them at the location at Midkiff and Illinois and in Odessa at the 42nd and Dixie location.  You won't be able to get this deal at any other Domino's location. You will also not be able to order ahead of time, you will have to visit the pizza trailer parked outside these specific locations.
Must-Have Cash
These events are cash and carry only. No credit cards will be accepted at this outside event, so make sure you stop by the ATM on the way.
For A Great Cause!
For every pizza sold at our event, $1 of every pizza will go to benefit the Permian Basin Honor Flight! Domino's Pizza has been supporting the Permian Basin Honor Flight. The Permian Basin Honor Flight takes our local veterans to Washington, D.C. to visit the memorials built in their honor. They served and sacrificed for our country. The Permian Basin Honor Flight has the opportunity to show our nation's veterans the appreciation and honor they deserve. Participation in an Honor Flight trip gives veterans the opportunity to share this momentous occasion with other comrades, to remember friends and comrades lost, and share their stories and experiences with other veterans. All honored veterans travel at no cost to the veteran.
This is such an incredible program to thank the men and women who have sacrificed so much to allow us the freedoms we enjoy today. This program provides an opportunity that some of these men and women may never have.