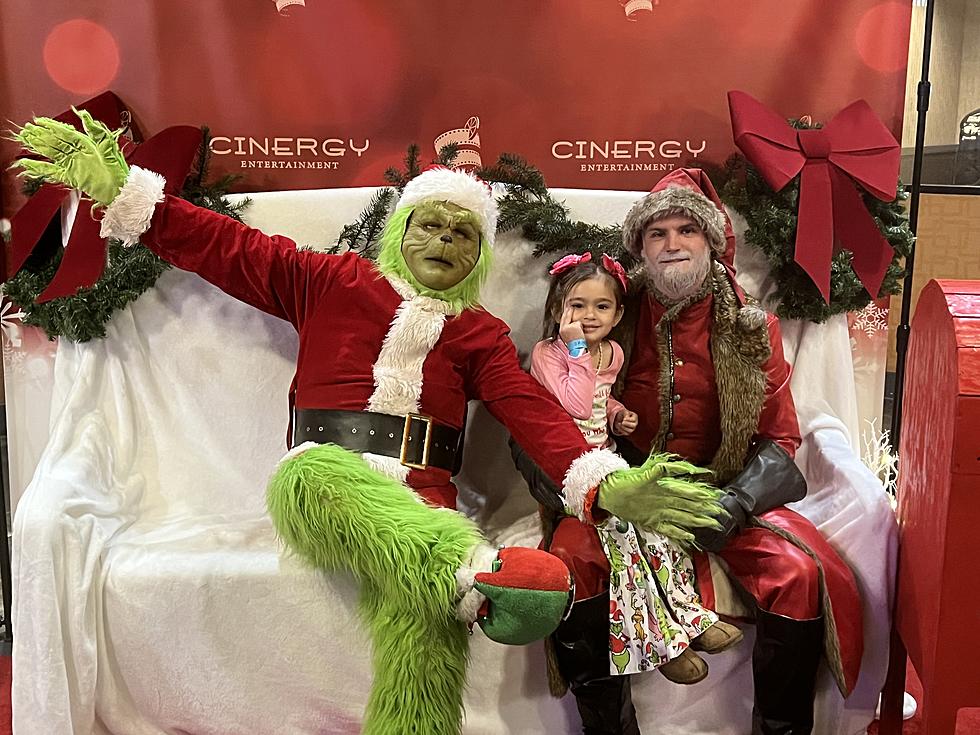 Tickets Are On Sale Now For 2nd Annual "How The Grinch Stole Breakfast"
Gwen
We are cordially inviting you to join us for "How The Grinch Stole Breakfast," brought to you by All American Dodge Midland, The Bosworth Company, and The Carlson Law Firm.  "How The Grinch Stole Breakfast" will be on Saturday, December 2nd, at Cinergy Cinemas in Odessa. This event will feature the the 2018 animated version of " The Grinch", a breakfast buffet, The Odd Couple Clowning face painting and balloons, a cocoa bar, and The Grinch! The green guy is coming back to have breakfast with us!
PURCHASE TICKETS BELOW.
•BREAKFAST WITH SANTA  AND THE GRINCH!
A full pancake breakfast will be served at 9 am. You will want to be on the lookout because the green guy will be lurking around as well. After breakfast ticket holders are asked to join us for a screening of The Grinch from 2018. There will also be a cocoa bar set up as well.
• WATCH THE MOVIE .. 2018'S THE GRINCH... INCLUDED! 
• PURCHASE YOUR TICKETS HERE! 
Get Your Tickets Here! Space is limited. A limited number of tickets will be sold.
•DRESS UP IN YOUR FAVORITE CHRISTMAS ATTIRE! 
We encourage you to come dressed in your favorite Christmas attire. Be sure to wear your reindeer antlers, lighted necklaces, or pajamas.
• CHANCE TO WIN!
One lucky winner will win a trip for four to Moody Gardens to enjoy their Christmas festivities that include, Iceland, an ice slide, Christmas lights trail, and more. This package does come this a one-night hotel stay at Moody Gardens and tickets to the attractions.
• TAKE YOUR SELFIES! 
There will be photo opportunities where you are free to use your own camera.
Pancake breakfast will be served kids can visit and take pictures with the Grinch before we show a screening of The Grinch!
$20 plus fees per person. Children under the age of 2 are free! Space is limited.
You are welcome to purchase game cards at your own expense, they will not be included in your price of admission for breakfast or the movie. Seats for the featured film will be on a first come first serve basis, there will be no assigned seating.