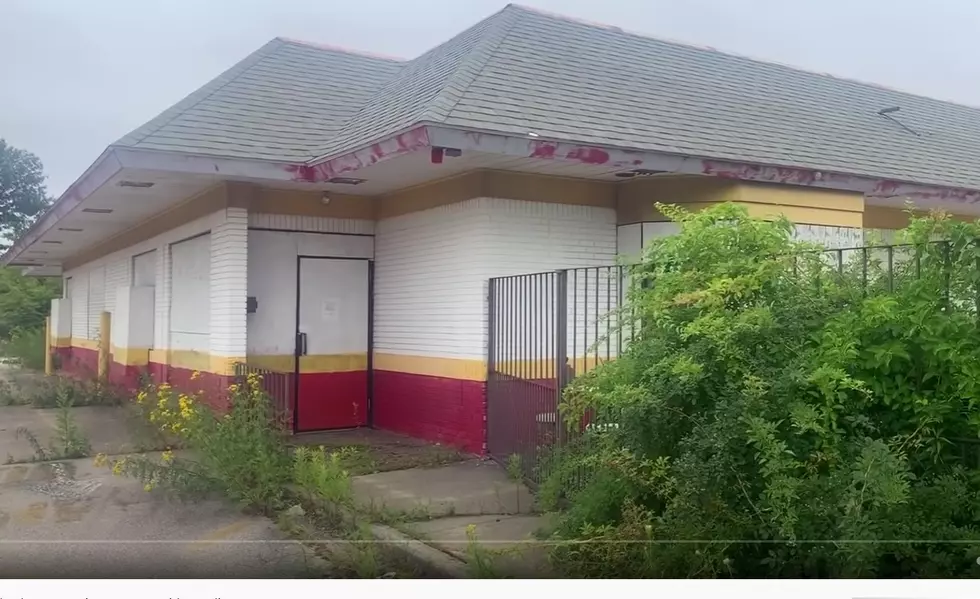 2 McDonald's That Were Abandoned In 2007…One From Odessa!
Triangle Of Mass Via YouTube
Back in 2007, I guess it was risky to own a McDonald's for some owners. Here in Odessa, the McDonald's that use to be at Highway 80 and Loop 338 next to La Quinta was abandoned and closed way before 2007. Here are 4 pictures from 2007 and what it looked like closed down.
ABANDONED MCDONALD'S PICS FROM 2007 IN ODESSA
HERE'S ANOTHER ABANDONED MCDONALD'S, LAST OPENED IN 2007!
Not sure where this abandoned McDonald's is from, but WOW it sure was left in pretty good shape considering the years that have gone by. This McDonald's was closed down in 2007.. And though it never says where this Mc Donald's was located, there is a video and pics from a recent tour of the store that has been closed since 2007. Let's take a TOUR of that abandoned McDonald's!
THE INSIDE DINING ROOM HAS THAT CLASSIC 90S EARLY 2K FEEL!
Got to love those 90's SWIVEL chairs McDonald's had back in the 90's. Wait, they still do right? LOL
THE DRIVE-THRU WINDOW AREA!
Dang, how many orders went thru these windows?
STEP UP AND PLACE AN ORDER AT THE FRONT COUNTER!
Go to love the 90's looking TILE job!
MCDONALD'S FRENCH FRIES ANYONE?
They had the best fries in the 90s and early 2000s and still do today! Here are the DEEP FRYERS!
YEP, THE ICE CREAM MACHINE WAS BROKEN BACK THEN TOO!
Dang, I'm surprised the Ice Cream Machines look this good. Honestly, they look better than some today! LOL But do they work?
THE COKE MACHINE IS STILL IN PRETTY GOOD SHAPE!
Can I McSIZE my drink? Or was that just a 90s thing?
HOW MANY PATTIES WERE GRILLED ON THIS GRILL?
Hamburgers, Cheeseburgers, and BIG MACS have stories to tell on this grill!
WOW! THE WALL ART IS EVERYTHING!
I'm sure some of this art is still hanging in some McDonald's somewhere!
AND FINALLY THE RESTROOMS!
Look at how clean they are for being abandoned all these years!
CHECK OUT THE FULL TOUR VIDEO BELOW!
Odessa's 42nd & JBS Parkway -Before and After Pics 15 Years Later