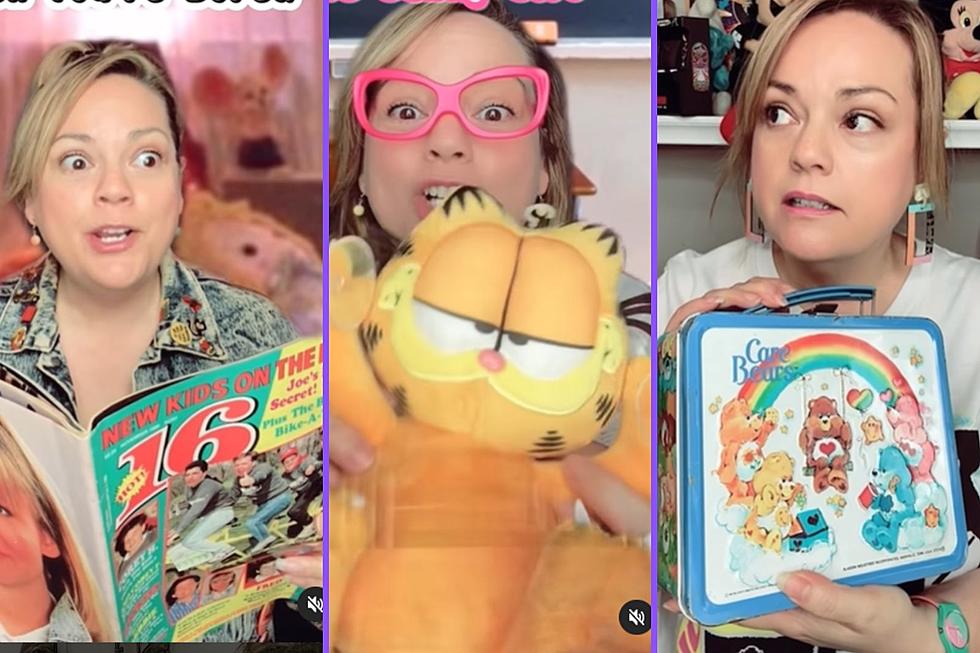 Relive the Best of the 80's with this Texas Woman's Videos
Carmen Q. Gollihar via Instagram
Well, hey there darling. Those are the words Carmen Q. Gollihar will tell you when you watch her "small town drama" video series.
Gollihar, who hails from Boerne, TX., is a content creator on all the usual social media apps, but what sets her apart is the fact that she is a Gen Xer and she's sharing all the best things about growing up in the 80's!
These days, we see a lot of Millennial and Gen Z content creators, so seeing a Gen X content creator is quite refreshing. As a Millennial, I do love to see the best 90's and early 2000's content, but something about seeing Gollihar's content, even though I wasn't born at the time, is super entertaining.
Gollihar has gained popularity just by sharing the simple things of growing up in the 80's, like her favorite lunch box growing up.
Enter your number to get our free mobile app
She also gives us Millennials an inside look at life in middle school in 1986!
Also, did you know you could call a number to get the date and the time?! I never knew that!
Gollihar is perhaps best known for her "Small Town Drama" series where she shares stories about growing up in a small town (duh!) in the 80's. By now, her followers know all the characters and their backstories; my favorite is Miss Loretta, who injects herself into everyone's lives.
I also really enjoy her "Totally Rad Video" series where Nikki, the video store clerk always teases Carmen and Jeff.
All in all, Gollihar does an amazing job showing off the best things about growing up in the 80's!
According to my Gen X sister, Carmen's videos are "totally rad". You can follow Carmen here.
Things We Worried About Way Too Much as Kids
From quicksand to the Bermuda Triangle- these things were some of the problems we thought we'd encounter as adults!