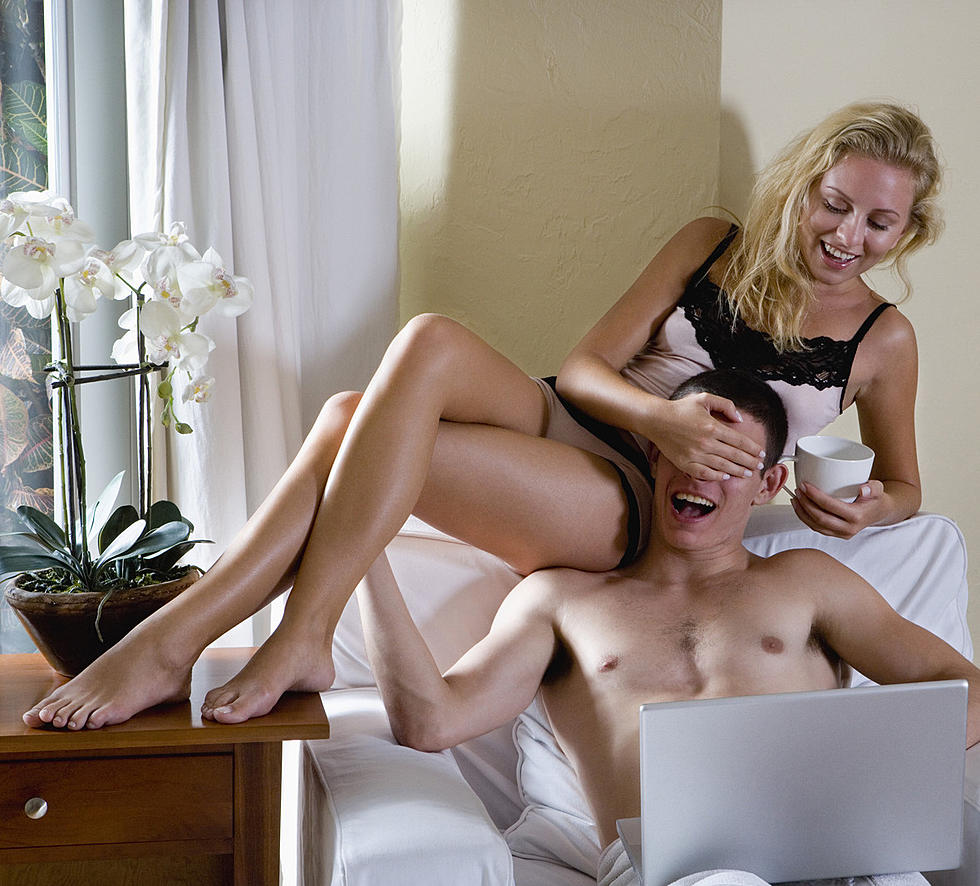 Midland Odessa? Am I Wrong For Not Wanting My Lady To Wear Lingerie That A Former Boyfriend Bought Her?
Jupiterimages
Listener Wrote - . The other night I complimented my girlfriend on the lingerie she wore for me. She said, "Oh, I've had this for years." Years? I had questions. Turns out, the lingerie was something her boyfriend bought her in college. They were together for three years and only broke up a year ago. I wasn't real happy and told her I wasn't in the mood anymore. We got in a fight. I left and on my way out she thanked me for ruining the night. Am I the only guy who would be put off by their girl wearing lingerie that a former boyfriend bought them?
THIS IS WHAT THE PERMIAN BASIN HAD TO SAY ABOUT IT
Selvestre
Rip it off of her with your teeth faster than her ex could with his 2 hands and u already won that war lol.
Esperanza
Then go buy her more . And might as well buy her a whole new wardrobe and you as well so it'll all "fresh" for the both of you. Chonies and all ‍♀️.
Stormy
My question would be why would she tell you that in the 1st place?? ..like a dig..or wanted to start a fight..
This isnt about insecurity...its immaturity..maybe she likes men jealous??
Amy
If its still intact he obviously wasn't doing it right. As a man you should do it better!
Sabrina
I think he just got a mental picture when she told him just as a girl would be mad if she found out her man had something from the past I think they should just go shopping for new lingerie make a date out of it
Clarissa
She's stupid 😂 why would she say that lol
Clarissa
She just ruined lingerie for y'all. Now if she goes buy new ones it's just gonna remind you of that moment
Michael
He was all up in prior for 3 years and I'm sure the new boyfriend didn't mind so what's the big deal about some old lingerie
GIF
Jonjon
You've never taken her to Victoria secret and it shows, you youngsters have a lot to learn smh
Tony
Don't be worried about who had her before you, it's your go ‍♂️.
Codi
Can't even believe she still has it. Don't blame him for being pissed
Midland's Loop 250 At Highway 191 - See How's Its Changed After 15 Years