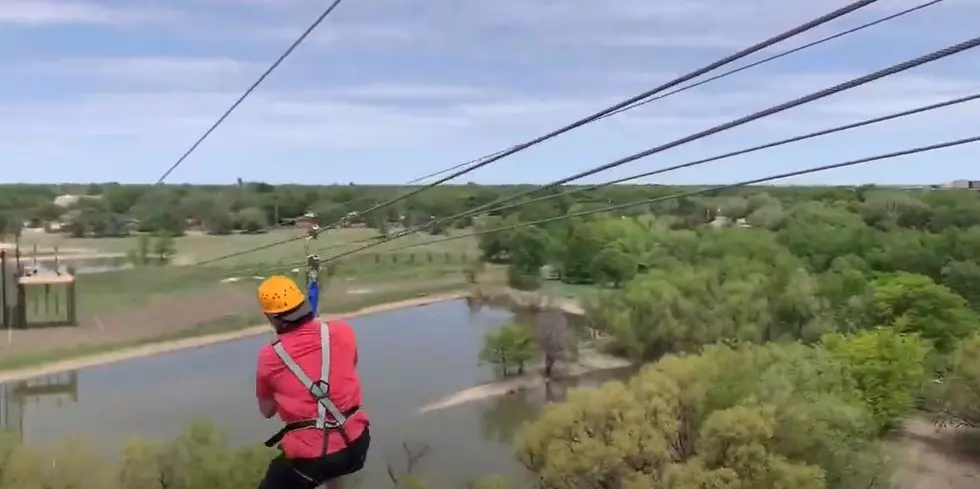 Jump! 3 Awesome Places To Zip Line Near West Texas This Summer!
Adventure Park Via YouTube
Have you ever ziplined? And, if the answer is YES, then you probably are hooked and what to do it again. At least, that's what someone told me when explaining the experience of ziplining!
But, where to Zipline near Midland Odessa? Check out these 3 awesome places NEAR Midland Odessa to Zip Line. All are just a drive away! Check out website links to RESERVE a spot this summer!
• #1 ADVENTURE PARK LUBBOCK
Yes, this is the closest to the Midland Odessa area to get on a ZIP LINE! It's part of Aventure Park in Lubbock and has its own Zip Line experience. They call it Cypress Peak!
• #2  PALO DURO ZIPLINE ADVENTURE PARK
Location: Palo Duro Canyon Adventure Park, 11100 TX-217, Canyon, TX 79015
How Far Away From Midland Odessa: 3 hours 25 Min from Midland Odessa
Website: LINK TO WEBSITE
They say it's the Grand Canyon Of Texas and YES you can ZIPLINE across it! Near 1/4 Mile long...469 Feet Above The Canyon
• #3 LAJITAS ZIPLINE TOURS
Location: HC 70 BOX 400, Lajitas, TX 79852
How Far Away From Midland Odessa: 4 Hours
Website:  LINK TO WEBSITE
The zipline in Lajitas is located at Quiet Canyon and they offer varying degrees of zip-lining
The Flying Goat Tour is perfect if you want to get in a quick zip between other activities and is their shortest tour.
The Clay Henry Tour is their most popular and takes you on a steep and very fast line. Ages 9 and up, 75-250 lbs maximum.
The QuickSilver Tour is their most extreme
CHECK OUT THE VIDEOS OF ALL 3 PLACES BELOW!
$2.7 Million Amarillo Home with a Lazy River
OTHER PLACES TO ZIPLINE IN TEXAS!
Here is an awesome article on other TEXAS places to zipline other than the ones mentioned above!  TEXAS ZIPLINING