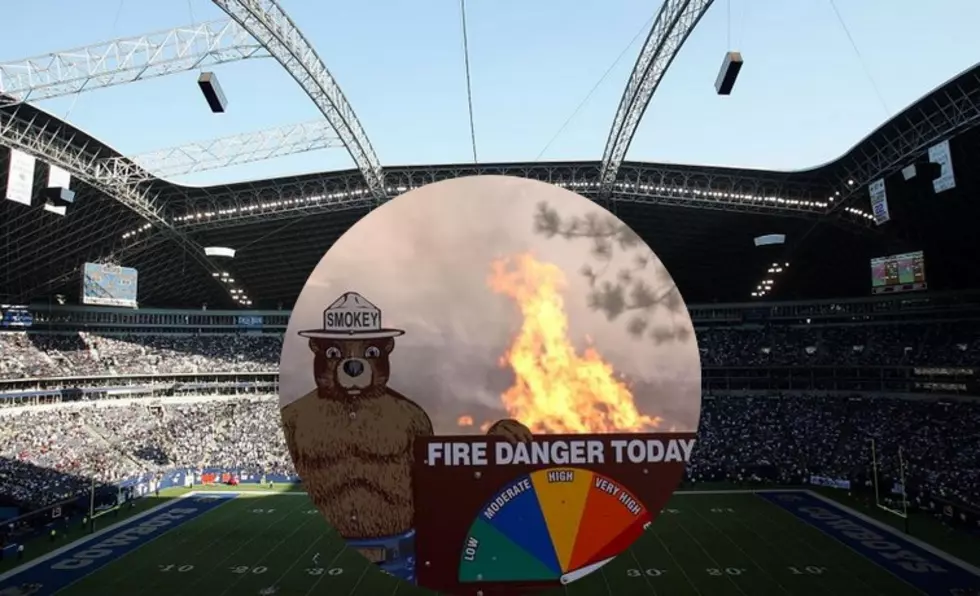 Remember When a Dallas Cowboys Fan was Set on Fire During a Game?
Getty Images
This is definitely before my time, but I have heard about this incident for years.
So yesterday, we shared a video of some fights breaking out at AT&T Stadium and I have seen some folks say, 'I would never take my kid to a football game nowadays, it's not safe.' Oh really? Well back in your day a fan was set on fire during a game, so maybe the fond nostalgia you have from back in the day is not so bright.
Sadly, the NFL has blocked the video, but if you click the link you can watch the scary incident unfold. Now technically the game took place on January 1,1978, but this is the 1977 championship game. The Dallas Cowboys are at Texas Stadium playing the Minnesota Vikings.
While the game is taking place, commentators began talking about what they thought was a fight in the stands. However, the video says otherwise, a fan was literally on fire. If you were watching at home, you have no idea what in the hell is going on. All you see is the man on fire, then being taken away in a stretcher. What happened?
Turns out the man was in a full snowman costume. It was actually a very cold day in Texas with a high of 38. If you never went to the old Texas Stadium, with the old hole in the roof, it would get cold in there. Turns out the Cowboys had vendors selling hot chocolate in the stands.
In order to keep the hot chocolate...hot. The vendors had trays that were being kept warm with sterno units like the one seen above. You have probably seen these if you have attended a party with a buffet style food service. Turns out one of the vendors spilled the gel in the sterno can all over Daniel Yoder's snowman costume. I guess that thing was extremely flammable cause it went up quick.
Thankfully someone in a thick fur coat covered Daniel and was able to put out the fire. Daniel did suffer second degree burns and only has scaring where the zipper attached on the costume. Very lucky indeed. So whenever someone says the worst thing they have ever seen at a Cowboys game is a fight breaking out. You can now tell them, well a fan was literally set on fire at a game.
The Best and Worst Jersey for Every Professional Dallas Sports Team
Only focusing on the big four and I know my choices will piss A LOT of people off. I like weird s*** and I think my taste in jerseys will show this.
Remember Wichita Falls Baseball Team, The Spudders?
The Wichita Falls Spudders were a minor league team that operated right here in Wichita Falls, Texas for decades. We decided to take a look back on some old school moments from our former team here.