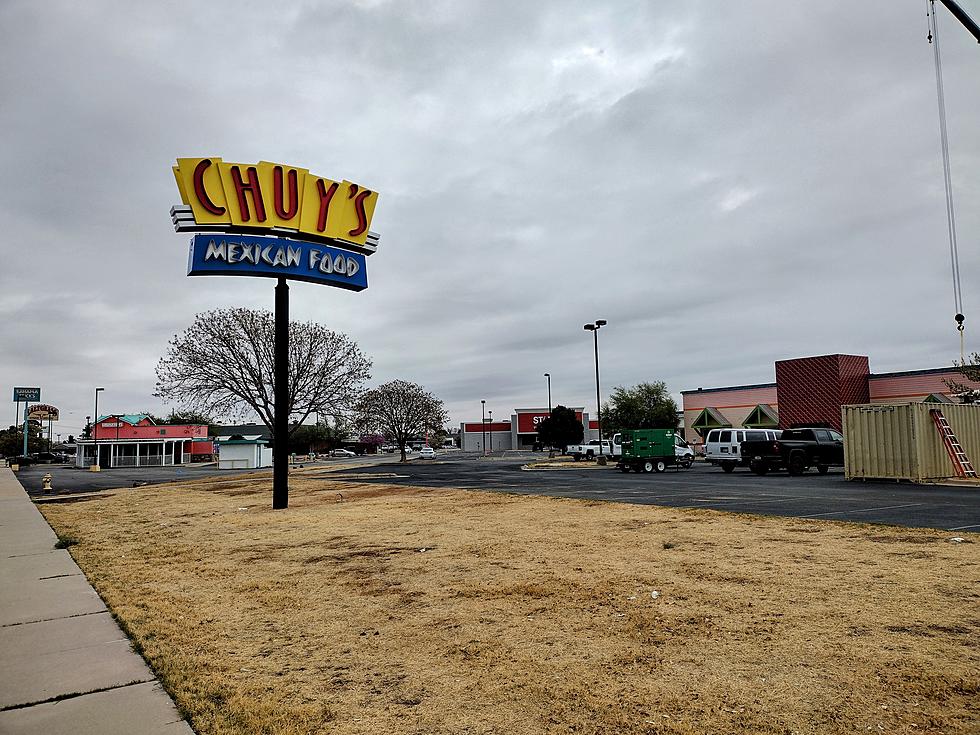 Chuy's Sign Goes Up In Midland And Here's When It's Set To Open!
Aye Aye Images
Chuy's is gearing up in Midland and getting ready to open up. Since it was announced months ago that Chuy's is coming to Midland, Chuy's fans have been waiting to see when this is going to happen. If you drive by the new location, you can see that progress is being made.
THE CHUYS SIGNS ARE UP AND LOOKING GOOD!
Well, seeing the signs go up is always a great indicator of we are getting close. The new location will be at  4609 Loop 250 Frontage Rd, Midland, TX 79707, and if drive by you will see that signage is up and going.
CHUY'S MIDLAND IS SET TO OPEN UP THIS JUNE!
According to their Facebook....Chuy's is set to open up this June!  Looks like this summer will be the summer of Chuy's in Midland.
CHUY'S 'LA CHIHUAHUA BAR' WILL FEATURE PICS OF PERMIAN BASIN DOGS!
How awesome is this? Chuy's is helping the Permian Basin Animal Advocates. They recently asked for pictures of dogs from the Permian Basin to hang in their 'La Chihuahua' bar. The first 150 pictures that were submitted will be hanging and they also gave a donation to the cause. Another awesome reason to love us some Chuy's!
Let the countdown begin to their grand opening. Will you be there opening week?
Here is a link to their MENU to get you ready in the meantime. What are your favorites on their awesome menu? And, have you eaten at a Chuy's before? Is it June already?
8 Iconic Texas Snacks