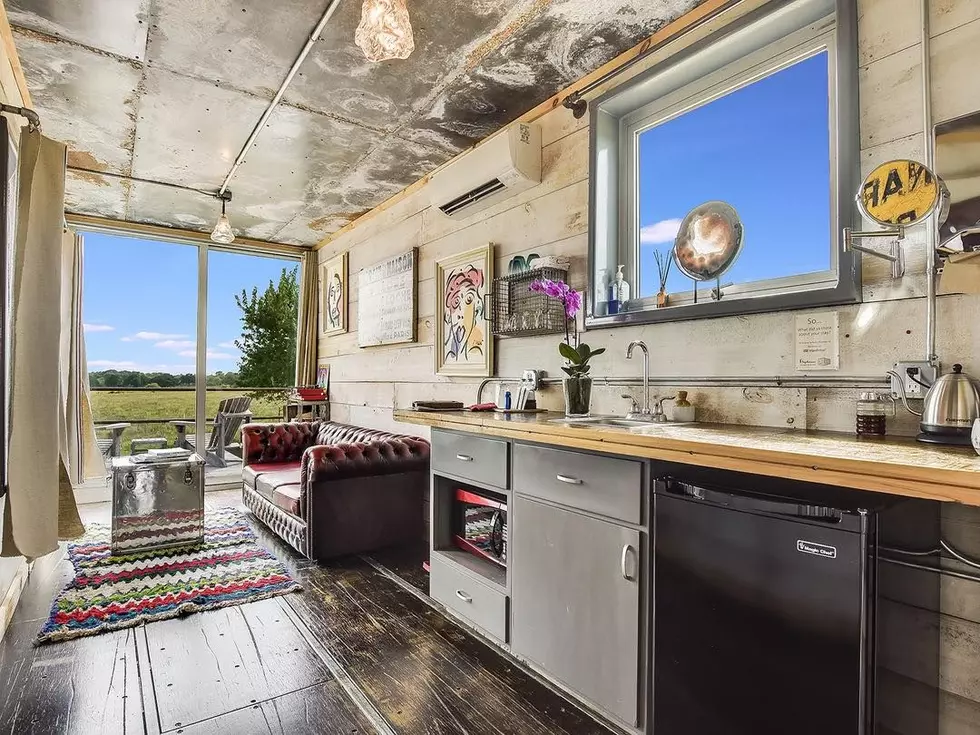 Would You Stay In A Recycled Hotel? Check Out This Iconic Texas Hotel!
Facebook: FlopHouze Shipping Container Hotel
Some people are very picky when it comes to staying in hotels and others don't care at all, as long as they have somewhere to lay their head. Myself, I am very picky, I have been called a hotel snob more times than I can count. I also like to check out different hotels. This recycled hotel, so to speak, has definitely piqued my interest and I think I would definitely stay there, but I might have a hard time getting a room.
Let me introduce you to the FlopHouze Shipping Container Hotel. FlopHouze is located in Round Top, a place I have always wanted to go. I am going to go to the Round Top Festival one of these days. It's like the flea markets you see all the designers go to all the time.  Let's get back to FlopHouze!
Born from Pure wanderlust, an inherited obligation to recycle and a constant need to create, owner Matt White and his crew from Recycling The Past have created an amazing new concept in Round Top, Tx.
FlopHouze is made from recycled shipping containers and the insides are designed with recycled or reclaimed material. If you are wanting to stay in one of these you better book now because as of right now there are only 6 of them.
Our uniquely designed interiors are cladded with sustainably harvested wood from our farm in upstate New York and reclaimed lumber from a distillery in Kentucky.  To capture the vast pastoral views and great natural light, windows were installed that were salvaged from a school in Philadelphia that was slated for demolition. We keep the funky vibe going with kitchen cabinet bases from a laboratory in Brooklyn, and for the countertops, we used old bowling alley floors from Texas!  The floors are the original to the containers,  which have traveled the world many times over-  with the many vintage artifacts rugs, art, and fixtures gleaned from our travels across the globe and amazing finds from the Round Top Antiques Show, each HOUZE will offer you a unique place to stay.
Six Flophouzes are now available for your stay and we are in the process of completing more by the end of the year. Upon your arrival, each HOUZE will have complimentary coffee and tea, Topochico sparkling water, and Mexican Cokes. Just a short drive away in Round Top, there is a market for light snacks and other goodies. If you feel up for some swimming and fishing, Fayette Lake is right around the corner. Outside, every houze comes with its own hammock, fire pit, and comfy chairs to relax and enjoy the famous Round Top sunsets. Every detail of this property has been carefully crafted to ensure that your stay is a comfortable and memorable one. "
Even the pool is made out of a recycled shipping container.
FlopHouze is not as expensive as one might think. The houzes range anywhere from $175-$200 per night. The is a two-night minimum on the weekends. One-night stands are available Sunday-Thursday. Book Now
They also offer the "Beach House" and the Farm House.
FlopHouze Shipping Container Hotel
FlopHouze Shipping Container Hotel
Whoa: 12 Amazing Treehouses You Can Stay at in Texas