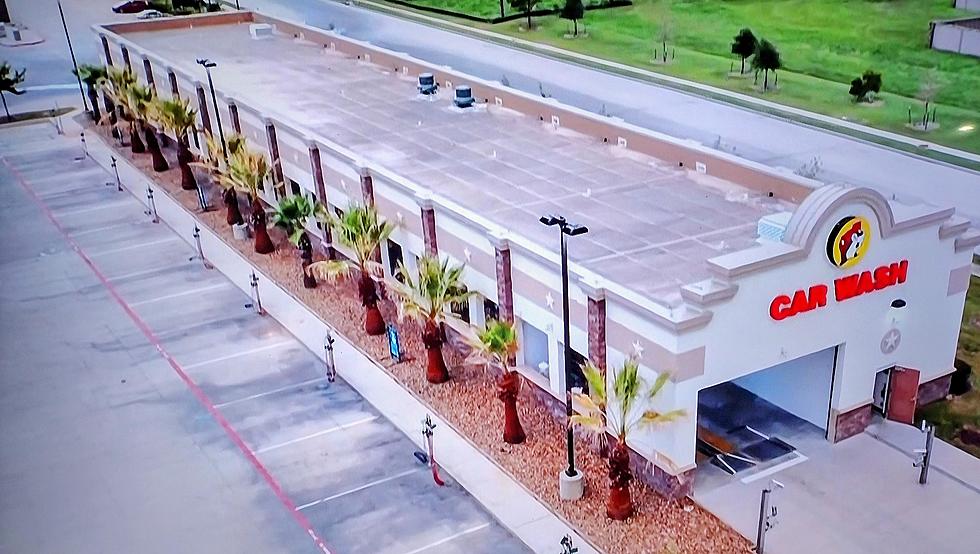 Whoa! This Buc-ee's In Texas Has The Longest Car Wash In The World!
aye aye images
I guess we should not be surprised that the longest car wash in the world is here in Texas! And, we also should not be surprised that it's at a Buc-ee's! Makes so much sense. I knew they had a pretty big car wash, but I really didn't know it was known as the LARGEST!
THE CAR WASH IS IN KATY, TEXAS
The Buc-ee's is located at 27700 Katy Fwy in Katy, Texas.
It opened in November of 2017.
THE CAR WASH IS ALMOST A FOOTBALL FIELD LONG!
The car wash is 255 feet long. Yes, just about a Football Field long! It is 85 yards long!
IT TAKES ALMOST 5 MINUTES TO GO THROUGH THE CAR WASH
Well, yes it does take about 5 minutes to go though, but hey you can munch on awesome Buc-ee's treats while your going through.
THE CAR WASH FEATURES THE FAMOUS BEAVER LOGO
The logo even scrolls across your windshield.
THE CAR WASH IS OFFICIALLY IN THE GUINNESS BOOK OF WORLD RECORDS
After it opened, it didn't take long for the Buc-ee's Car Wash in Katy to make it into the Guinness Book of World Records as the 'longest' car wash in the world. Not just in the Unites States but in the world!
Have you driven through the car wash in Katy? If your ever in the area, check it of your TEXAS bucket list!
Movies Filmed In Midland and Odessa
These are the Top 5 movies that were filmed in Midland and the Top 5 movies filmed in Odessa, Texas. As per IMDb.