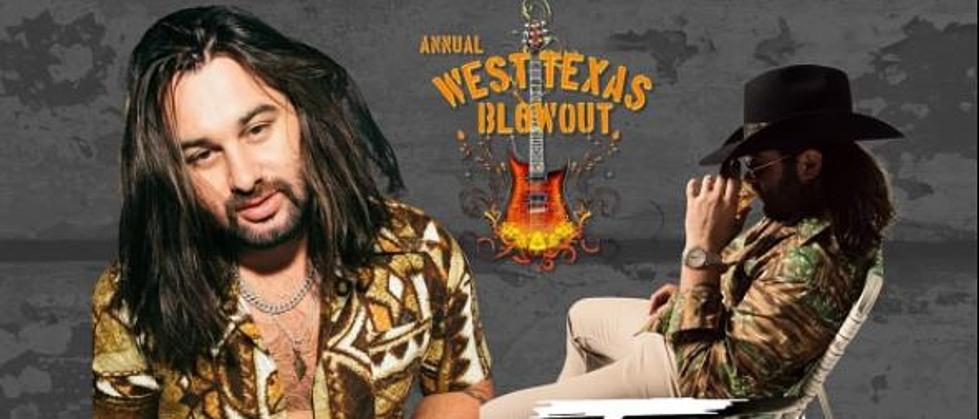 West Texas Blowout Welcomes Koe Wetzel
Gwendolyn McCown
This year the annual West Texas Blowout took place over three different dates. Two of the previous date featured Tejano performances and the third date will be all about Texas Music. This year's event will feature one to the hottest acts in Texas Music. This act has been selling out venues for sometime now and this one should be no different.
Country night of the West Texas Blowout will be one week from this Friday, August 6th featuring Koe Wetzel and friends. The support acts include Frank Ray, Ben Meyer, and Tyler Brandon.
Tickets are on sale now HERE! VIP and Tables have sold out but Floor tickets are available for $65 and $45.
This is an all ages show.
Like I said before Koe Wetzel is probably the hottest act in Texas Music right now. Koe has been  out venues since 2019.
Fun fact, Koe Wetzel's real name is Ropyr Madison Koe Wetzel. The Koe in his name was a reference to David Allen Coe, just spelled different. Koe's mom was a a touring country singer when he was young and actually put him on the stage for the first time when he was 6.Something else I didn't know is that Koe played college football. He was a  linebacker for Tarleton State University.
Don't is Koe and friends next Friday night August 6th at the West Texas Blowout happening at the Midland County Horseshoe Amphitheater with Frank Ray, Ben Meyer, and Tyler Brandon. Previous West Texas Blowout headliners include, Aaron Watson, Kevin Fowler, Josh and Turner.