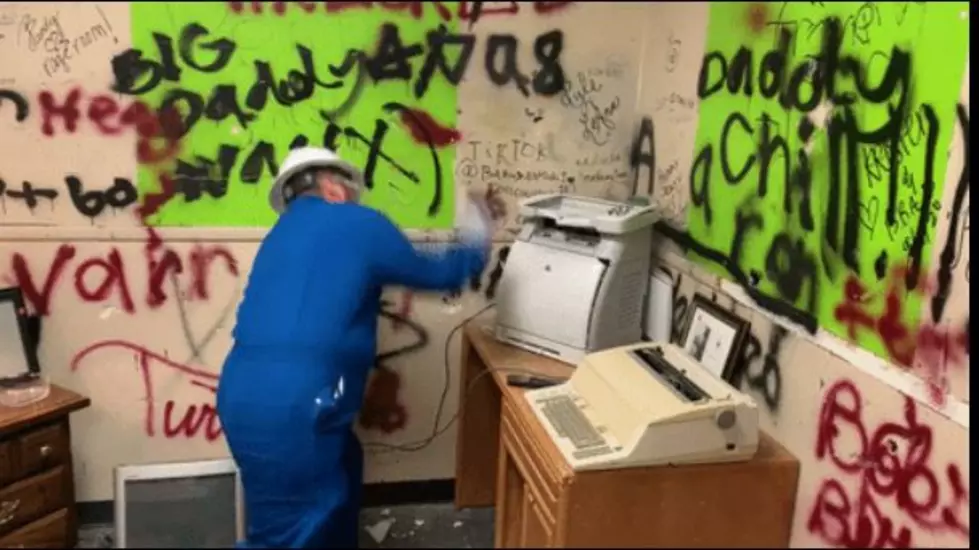 Two New Businesses Have Opened In Midland! Two New Businesses That Promise Fun!
Liberty City Rage Room
The more the merrier right? We love to be able to tell you about new businesses opening here in the Permian Basin. Midland has two new businesses that you can have fun at and probably relieve some stress at the same time.
Champs Sports Bar and Grill
Champs Sports Bar and Grill is located at 4610 N. Garfield. This could be your new place to watch a game or a fight or just enjoy happy hour or dinner. Champs Sports Bar has happy hour from 3-6 pm on weekdays. They offer lunch specials every day.  Check out a few things they have on their menu:
AIN'T NO BALLPARK NACHOS
OLYMPIC RINGS
RAIDER FRIES
FINAL FOUR POPPERS
PATTY 'MAHOMES' MELT
ROCKHOUND RIBEYE
FALCON SIRLOIN
TECH TACO PLATTER
Liberty City Rage Room
Feel Like Wrecking Havoc? I have always thought it would be cool if we had a place like this. I thought they only existed in big cities. Liberty City Rage Room is now open in Midland. Liberty City Rage Room provides a fun place where you can safely blow off steam by demolishing electronics, and all kinds of glass figurines, statues, lamps, dishes, and more. It's also a fun and unique way to get some exercise.
There are different rooms you can trash:
Build Your Own Bash starts at $10.00
Office Anniolation starts at $60.00
Dining Room Destruction starts at $60
Bedroom Beatdown starts at $60
Now you can get mad and demolish anything you want and not get in trouble for it or tear up your own stuff.
They also have a chance to win their jackpot.
Come try our newest add-on and try to win $50 or more by taking a shot at the jackpot with a slingshot. $5 for 3 shots. All money goes into the pot until someone shoots the jackpot. Whoever hits it wins 75% of the money. The house keeps 25%.
This activity is an add-on only. To play you have to book another activity.
CHECK IT OUT: 20 Things Us Texans Have To Explain To Out-Of-Town'ers