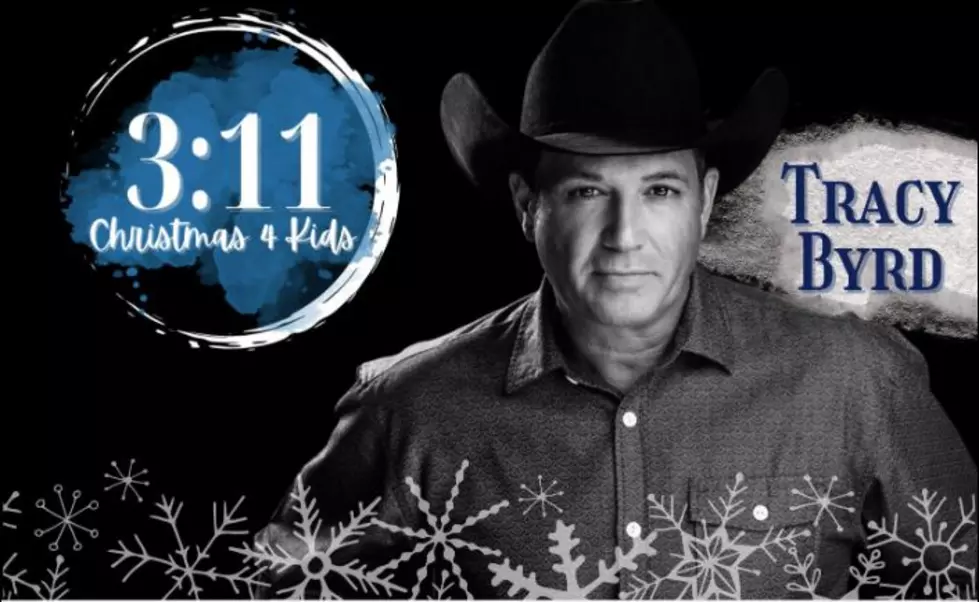 Tracey Byrd Is Returning To The Hacienda Event Center
311
Country superstar Tracey Byrd is returning to the Hacienda Event Center to benefit 3:11 Ministries. On Thursday, October 6th, Tracey Byrd, along with Stateline Band and Caleb Barr, will be performing at 3:11's annual Christmas for Kids event. Everyone can enjoy a catered dinner, drinks, and silent and live auctions.
All proceeds from this event will go to the 3:11 Ministries Christmas For Kids Event, which helps provide Christmas to local children in need. Last year 3:11 was able to provide Christmas to almost  2000 local children.

Purchase your tables HERE!
For 10% OFF use code: SANTA2022 (**LIMITED TIME ONLY!**)
Not only do 3:11 Ministries help provide Christmas but they also provide many basic necessities throughout the year. Here are a few of their other projects
Project: Kids in Khakis
Throughout the school year, 311 works with local school counselors to provide children in need with school uniforms & shoes. Last year the project distributed more than 2,000 uniform items!The perfect PROMise was designed to help young ladies that would otherwise be financially unable to attend their high school prom. While this strays away from simple everyday needs, we see this as a unique opportunity. Many of the young ladies that benefit from this project come to us with low self-esteem & lack of self-confidence- this project gives us a perfect opportunity to make each of these young ladies feel like a princess, pray for them & encourage them to be successful. We collect both new & gently used gowns. Each young lady in need is scheduled with an appointment, complete with their own personal stylist and mentor- it's great fun for all!
Cuts for Kids & Back to School  With the increased cost of living in our local economy, small things such as haircuts are a growing need among our student population. This project will provide a free haircut, school supplies, shoes & uniforms at the beginning of the school year for any child aged 4-18 so they can start the school year feeling confident.
30 Actors Who Were Born in Texas