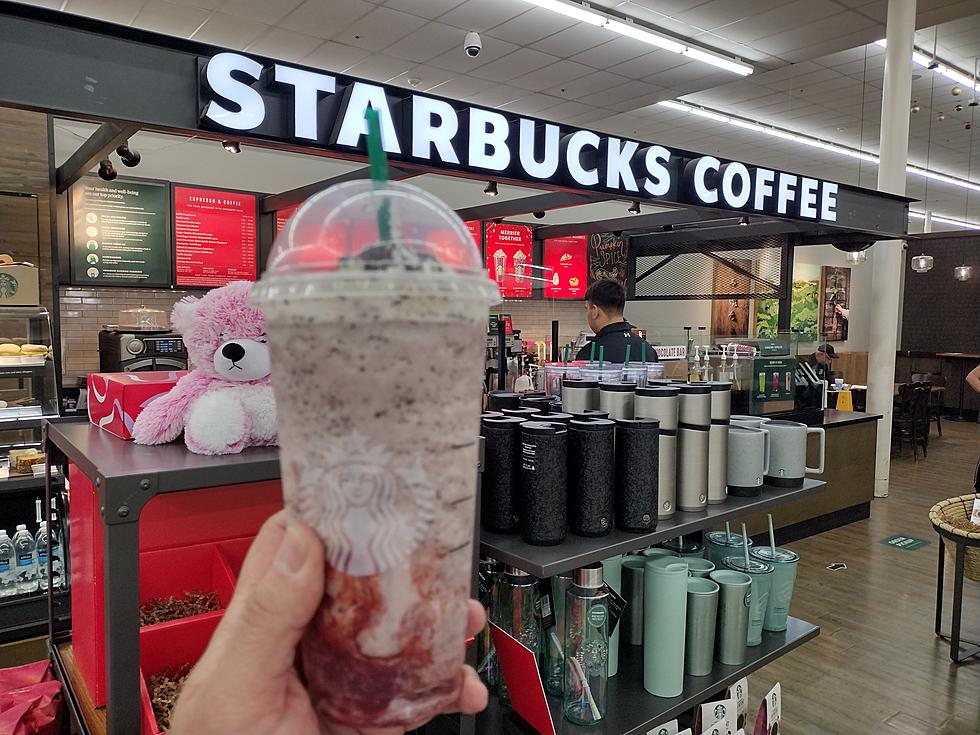 Top 5 Starbucks Drinks Here In Midland Odessa
aye aye images
Was hanging with some of the crew at Starbucks recently in Odessa and they revealed the top Starbucks drinks that people have been ordering of late. Now, I'm not going to lie, I don't hit up Starbucks that often, but I do enjoy a good Starbucks every now and then. I do know people that hit it up like every day. I understand people get serious about their Starbucks. So, here is the top 5 list made from asking some team members at Starbucks here in the Permian Basin. So, did your drink flavor make this list?
1. PEPPERMINT MOCHA
The team members told me that this time of year, this drink flavor is selling like crazy at Starbucks. Make sense with the holidays and all.
2. CARAMEL BRUELEE LATTE
They said that 'Caramel' is definitely a popular flavor for a lot of drinks they make.
3. CARAMEL FRAPPUCCINO
Ah yes, A Frapp made the list. I love me some Frappuccino and the team said that this one is really a big seller recently.
4. HOT CHOCOLATE MOCHA
I was pleasantly surprised by this one. I do love some hot chocolate and I'm sure this one takes it to another level.
5. PUMPKIN SPICE LATTE
Well, you knew with fall and Thanksgiving here, that this one just had to be a top 5 drink. They say it's still going strong.
HONORABLE MENTIONS
Chestnut Praline Latte, Vanilla Latte, Iced White Chocolate Mocha are all some big sellers.
What size is ordered the most? According to the crew, VINTI is the biggest seller as far as the size of the cup.
By the way....they recently sold their CHRISTMAS CUPS and the line that morning was out the door. Didn't know the people were that crazy over the Christmas cups. They sold out in hours.
Again this list was made from surveying the team at Starbucks. They should know, they make the drinks daily. And the cool thing is that you can do your drinks either HOT or COLD!
What's your favorite FLAVOR DRINK at Starbucks. Mine is the Vanilla Bean Frappuccino! Dang, it's good!
Here are 13 Favorite Texas Craft Beers