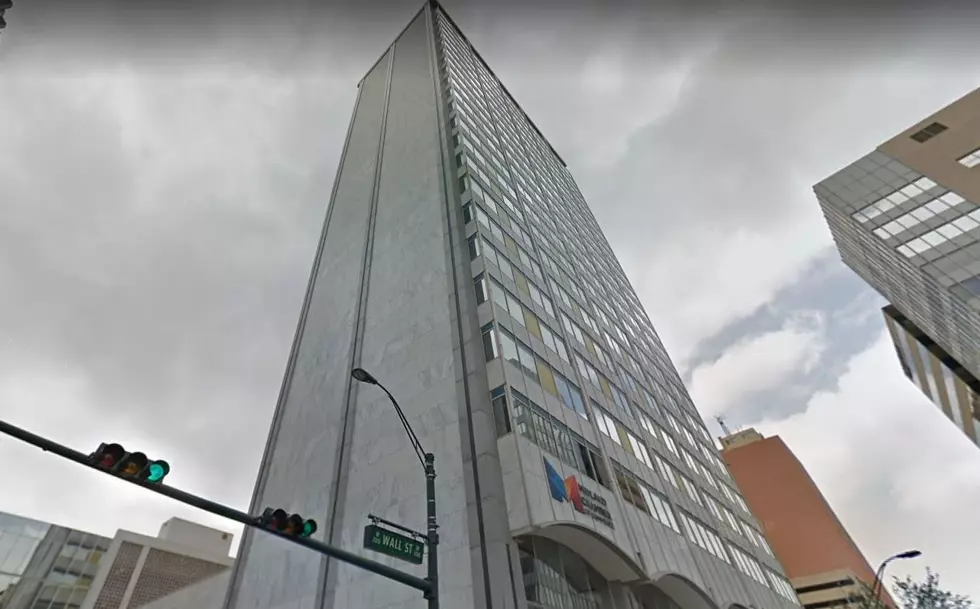 Top 10 Tallest Buildings In The West Texas – Panhandle Area!
Google Maps
Here in Texas, we are known for a lot of BIG things.  And, TALL BUILDINGS may be another one of them. Believe it or not, we got us some pretty tall buildings here in Texas!  And, most of the tall buildings are in Dallas or Houston, Texas. In fact, the top 10 tallest buildings in Texas reside in either Houston or Dallas.
But, that doesn't mean that West Texas or the Panhandle doesn't have some tall buildings. In Fact, we've got some pretty impressive TALL buildings in this part of Texas as well. Here are the Top 10 Tallest Buildings In West Texas And The Panhandle!   
#10 • 258 FT • LUBBOCK, TEXAS - WELLS FARGO BUILDING 
The Wells Fargo Building also known as Wells Fargo Center is an office building located at 1500 Broadway Street in Lubbock, Texas. Completed in 1968.
#9 • 265 FT• EL PASO, TEXAS - STANTON TOWER
The Stanton Tower is located at 100 North Stanton Street. Completed in 1979.
#8 • 274 FT • LUBBOCK, TEXAS - METRO TOWER
The Metro Tower is located at 1220 Broadway Street. completed in 1955
#7 • 280 FT • EL PASO, TEXAS - ONE JACINTO PLAZA TOWER
One Jacinto Plaza is located at 201 East Main Street. Completed in 1962.
#6 • 285 FT • ABILENE, TEXAS - THE ENTERPRISE
It was constructed in the early 80s and completed by 1984.  The building is located at 500 Chestnut St. next to the Taylor County Courthouse.
#5 • 302 FT •  EL PASO, TEXAS - WELLS FARGO PLAZA
It opened as the State National Bank Plaza on October 25, 1971. It is located at 221 N. .Kansas Street.
#4 • 308 FT • MIDLAND, TEXAS - WILCO  BUILDING
The Wilco Building is located at 415 w. Wall Street. It was completed in 1958.
#3 • 314 FT • EL PASO, TEXAS - WESTSTAR TOWER
Located at 601 North Mesa Street, Downtown El Paso. Completed in  2021.
#2  • 332 FT • MIDLAND TEXAS - BANK OF AMERICA BUILDING
The Bank Of America building in Midland was completed in 1978. Located at 303 W. Wall St.
#1 • 374 FT • AMARILLO, TEXAS - FIRST BANK SOUTHWEST TOWER
FirstBank Southwest Tower is the tallest building in Amarillo and the West Texas / Panhandle region of Texas. It was completed in 1971.
HOW MIDLAND HAS CHANGED LAST 15 YEARS - BEFORE AFTER PICS