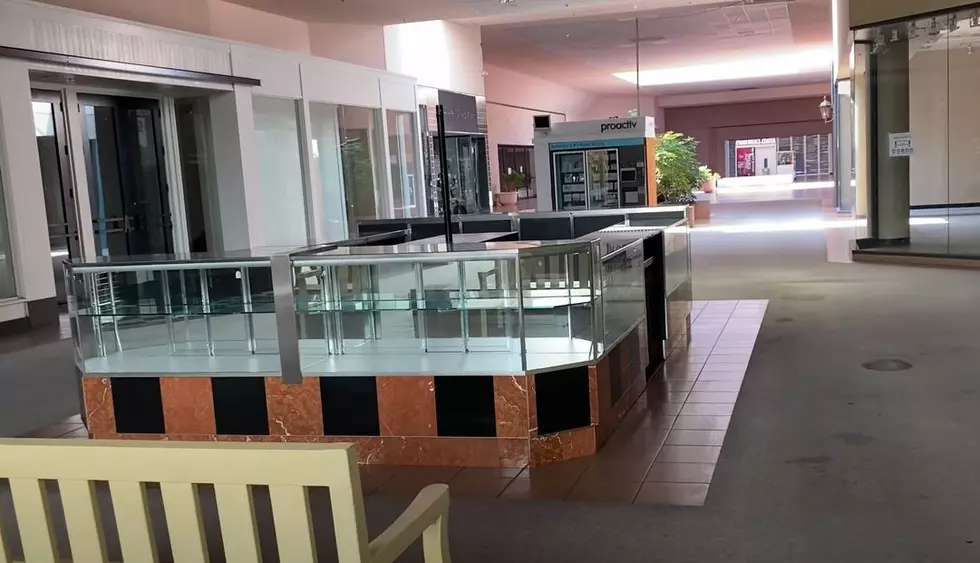 This Abandoned Texas Mall Has Been Left For Dead!
Mall Walking Via YouTube
Does this mean there is no Food Court? I grew up with MALLS! I like malls. I guess because when I was growing up, my friends and I would hang out at the mall, it was a thing.  But, let's be real, MALLS are going out of style. More and more stores are leaving malls and fewer and fewer people are going to malls.  So, when I see a mall like this one in Texas, it saddens me but I'm not surprised.
THE MIDWAY MALL IN SHERMAN, TEXAS IS ABANDONED!
The crazy thing about the Midway Mall in Sherman, Texas is that it's still open? That can't be right. Well, apparently, it is, but, if you walk in it, you would swear that's it on its last legs! There are literally like 4 stores still open including Dillards and Burlington Coat Factory. This mall opened up back in 1986 back in the heyday of malls, but now it's on life support! Let's take a look at it!
Location: 4800 Texoma Pkwy, Sherman, TX 75090
This Abandoned Texas Mall Has Been Left For Dead!
This Texas mall located in Sherman, Texas is on its last legs!
 • THE MALL HAS NEW OWNERS AND MAYBE NEW LIFE!
According to  kxii.com...
Midway Mall was recently purchased by a Florida-based management group, and the new owner said his plans revolve around preserving the nostalgia of this distinctive Texoma favorite.
Let's hope that the new owners can bring life back to this mall . Imagine the days when people were actually playing games in the arcade. Empty Kiosks are now aligned down the mall walkway. The entire mall could literally be a skating rink now. The food court sits empty. Here's looking to better days for this mall!
CHECK OUT THE VIDEO TOUR OF THIS ALMOST ABANDONED MALL BELOW AND PAY ATTENTION TO THE MUSIC PLAYING THROUGHOUT THE MALL!
Maybe the music pushed EVERYONE away!
Whoa: 12 Amazing Treehouses You Can Stay at in Texas