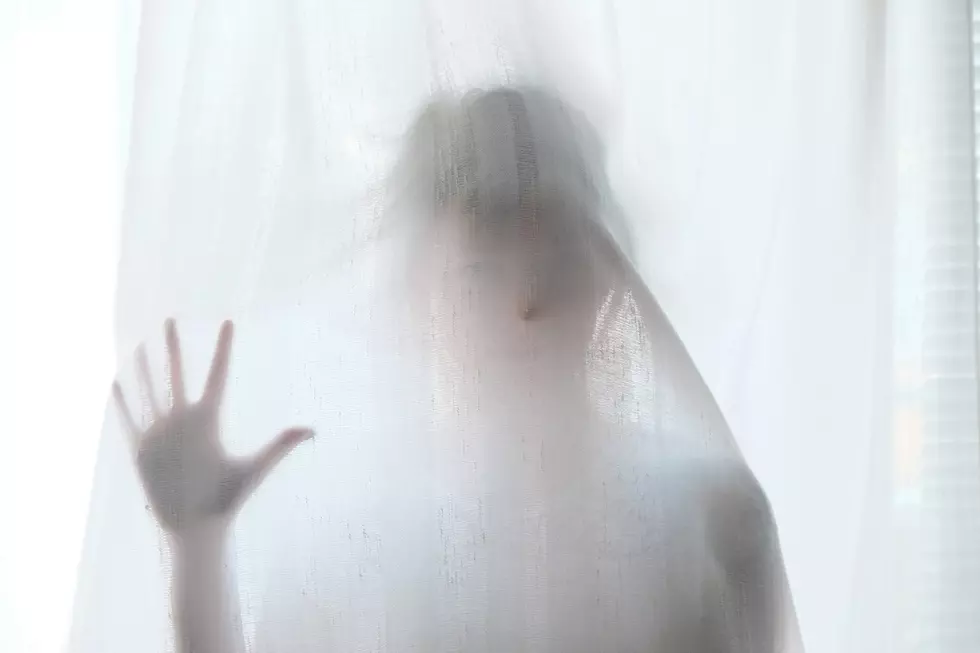 The Woman In The Hall: A Lubbock Ghost Story
Photo by Steinar Engeland on Unsplash
In the spirit of Halloween, I thought I'd share the story of something strange that happened to me when I was a kid. I don't believe in ghosts, but I still can't shake this strange memory from my childhood.
This is the story of the woman in the hall.
I grew up in a house right across the street from Higginbotham park. I used to play there with my brother and my friends until it got dark, and then we would all head home. We spent that evening on the swings. The only other person we saw around was a woman in a white sundress, sitting alone on a bench near the playground.
My dad tucked me in and kissed me goodnight, just like he did every night, placing my baby blanket on top of my comforter, wrinkle-free, and in the proper direction. I was a weird kid, and a bit of a princess. Everything had to be just right. I liked my bedroom door open, the closet light on, and my Mickey Mouse blanket to be in the exact same position every single night.
I drifted off to sleep for what must have been several hours, before being jolted awake by a noise in the hallway.
When I opened my eyes, the closet light was off, my bedroom door was closed, and my prized possession, my Mickey Mouse blankie, was on the floor. I peered over the side of the bed and thought about grabbing it and pulling it back up, but I remembered my brother telling me stories about monsters under the bed and quickly changed my mind.
It was pitch black in my room, and the fact that the door was closed had me on edge. I liked it open just in case I had a nightmare and needed to alert my parents. The door was heavy and I knew they couldn't hear me from the other side of the house unless it was open.
I began to panic.
I started to call out to my mom and dad. Nobody heard me. I looked around my bedroom and tried to decide if it was worth it to make a run for it. I weighed the consequences of braving the monsters and whether or not I should book it to their bedroom. It seemed like the only option.
Just before I stepped off of my bed, I heard the bedroom doorknob twisting and immediately felt relieved that they finally heard my cries for help.
But it wasn't them.
The door moved slowly at first and then swung rapidly open, banging into the door behind it. Standing in the doorway was a woman in a white sundress, arms stretched in my direction. She whispered to me, "Give me my baby back..."
I froze, horrified.
When say "horrified", what I mean, is that I literally wet my pants.
All I could think to do was throw the comforter over my head and be as still as possible. I lay there in my wet nightgown until I began to shiver. I tried not to make a noise, barely breathing. My heart thumped wildly.
I suddenly remembered the woman from the park. Was that the same woman? Has she followed me home from the park? Was that a person? A ghost? WTF just happened?
I'm not sure how long I stayed in that position, but eventually, I peeked out of the blankets and into the darkness. My bedroom door was still open. I didn't see the woman anywhere. I knew it was now or never and bolted from my bed, grabbed my baby blanket from the floor, and ran as fast as I could, straight to my parent's room. I turned the corner and "BOOM!" I smashed straight into their door, which was closed. It scared me even more because that door was never closed, and when I collided with it, my first thought was that someone had grabbed me in the darkness. I stumbled backward and fell to the carpet outside of their room. I was screaming my head off.
My parents rushed to open the door and found me sobbing uncontrollably on the ground in the hallway. I couldn't breathe. I couldn't even describe to them what had just happened to me. In the 33 years that I have been alive, I have never felt more afraid than I did at that moment. I've never experienced anything like it, at all.
My mom cleaned me up and put fresh jammies on me. Still, I cried. I didn't want to go back into my bedroom. I tried to tell them there was a woman in the hall. They laughed it off and told me I was just dreaming.
As my father took me back to my room, he commented that it was "as bright as Santa Land out here with all of the night lights", none of which I recalled being lit during the chaotic escape from my room.
I spent the rest of the night, wide awake and completely terrified.
I've wondered about the woman in the hall for my entire life. Was she real? What happened to her baby? Was this a nightmare? Was the woman at the park a ghost?
All I know is that sometimes, she will flash through my thoughts and send a shiver down my spine. I will never forget the mysterious woman in the hall.
12 Horror Films That Were Just Too Much For Lubbock Viewers
These are the movies that really messed with us.
Lubbock's Chickies Tasty Treats Is Halloween Candy, Elevated
Elevated Halloween treats from Lubbock's chocolatier- Chickies Tasty Treats
It's Finally Fall! Check Out 16 Great Places To Grab A Bowl Of Soup In Lubbock
These are the best places in town to get your soup on!