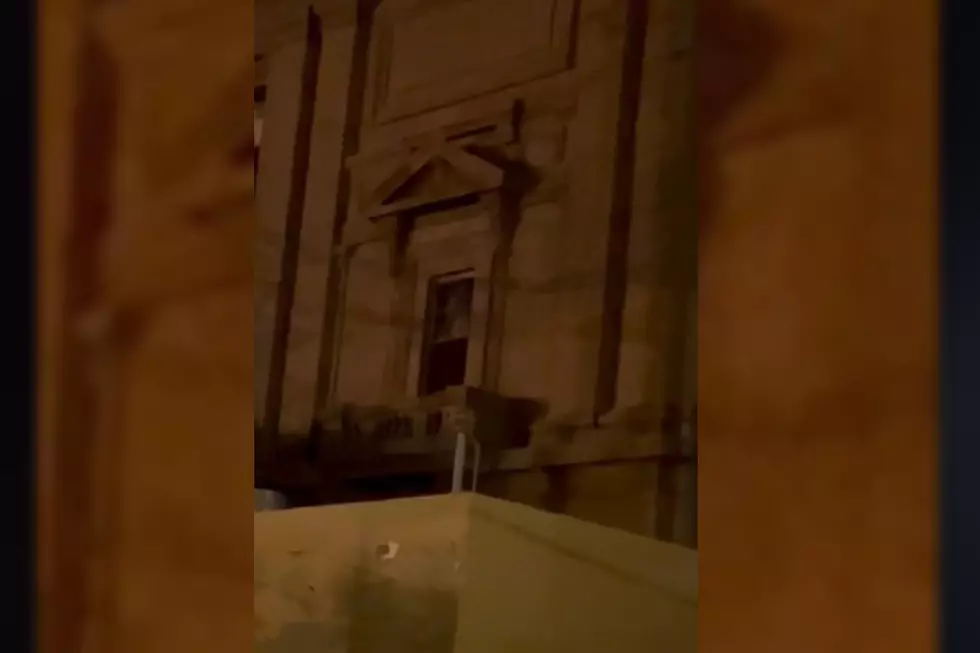 Another Possible El Paso High Ghost Girl Sighting Haunts Viewers on TikTok
@miguecasta0 via TikTok
El Paso High's "ghost girl" has possibly made herself known again!
Who is Ghost Girl?
Ghost Girl, as Mike from KISSFM so lovingly refers to as, is said to be the spirit of a young cheerleader who, according to school lore, took her life in the early 1920s by jumping from a school balcony and is said to wander from room to room in that huge, old building to this day!
Enter your number to get our free mobile app
Most famously, Ghost Girl is said to have appeared in the 1985 graduating class photo where she is out of focus and many claim they don't remember seeing a student posing there for the picture.
Throughout the years, as many paranormal events at EPHS have been reported, Ghost Girl is one that comes up many times. There are pictures where many claim to see her in the windows, just looking into the night.
There are also videos that will send a chill down your spine. Today we have a video- and it's introducing many on TikTok to El Paso High's resident spirit.
User @miguecasta0 posted this video last month where a group of friends are standing out side El Paso High school (at NIGHT!) and are certain that they saw Ghost Girl. Check it out below.
As they zoom on in, it kind of looks like there is something there; but then again, it could be our eyes playing tricks on us!
Is this the spirit of the lovelorn cheerleader? Or is it just our minds making us see what we want to see? Either way, you won't catch me hanging around El Paso High in the middle of the night!
SCARY: El Paso High Ghost Girl & 14 Other Undeniably Creepy Listener Submitted Ghost Pics