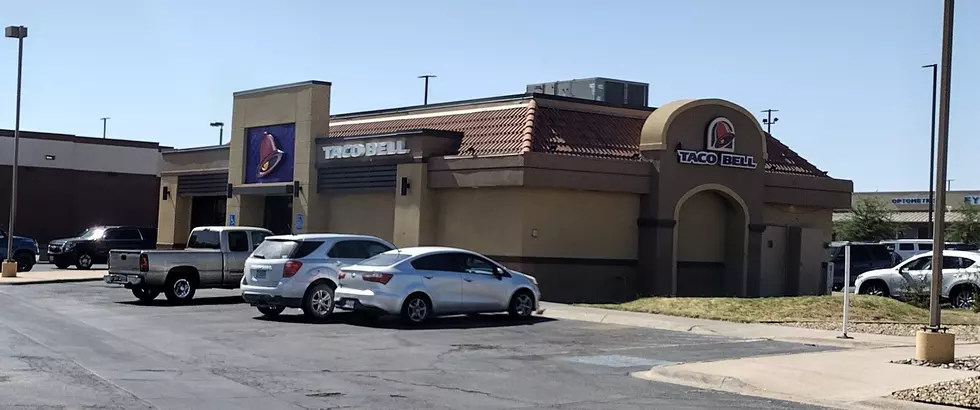 No Way! This Is Texas's Favorite Item On The Taco Bell Menu?
Aye Aye Images
This is for Taco Bell Fans here in Texas! One thing is for sure, Taco Bell has the craziest menu of any Fast Food joint. Don't you agree? Whether you like them or not, the MENU is always all over the place. And, that's is a good thing!
If you frequent Taco Bell here in the Permian Basin, then you have your favorites, right?  Mine used to be the Mexican Pizza , until they took it off the menu. But, I hear it's coming back real soon!
So in a recent survey, they actually found what the GO TO item is here in Texas, and I'm gonna tell you I was shocked Maybe, because I had never heard of this item, but it actually may make a lot of sense for Texas.
THE BLACK BEAN QUESORITO IS TEXAS'S FAVORITE TACO BELL ITEM!
Wow, first off didn't know much about this item, and secondly what have I been missing out on.  So, the BLACK BEAN part of it makes sense for us Texans, right? We love our beans! Introduced in 2019, the Black Bean Quesorito is a favorite for Texans! So what's in the Black Bean Quesorito?
Black Beans
Nacho Cheese Sauce
Reduced-fat Sour Cream
Chipotle Sauce
Cheese
Seasoned Rice
Yeah, I'm in. Now, of course, you have to like Black Beans, and I do!
THE BLACK BEAN QUESORITO IS A VEGGIE OPTION
Taco Bell prides itself on having veggie options, and the Black Bean Quesorito is one of them.
THE OVERALL FAVORITE ITEM IN THE UNITED STATES FROM TACO BELL IS...
While the Black Bean Quesorito is the favorite item at Taco Bell for Texans...the survey found that these are the top items overall in the United States.
1. Crunchwrap Supreme
2. Quesorito
3. Soft Taco
4. Chicken Quesadilla
5. Bean Burrito
50 Most Popular Chain Restaurants in America
YouGov investigated the most popular dining brands in the country, and Stacker compiled the list to give readers context on the findings. Read on to look through America's vast and divergent variety of restaurants—maybe you'll even find a favorite or two.