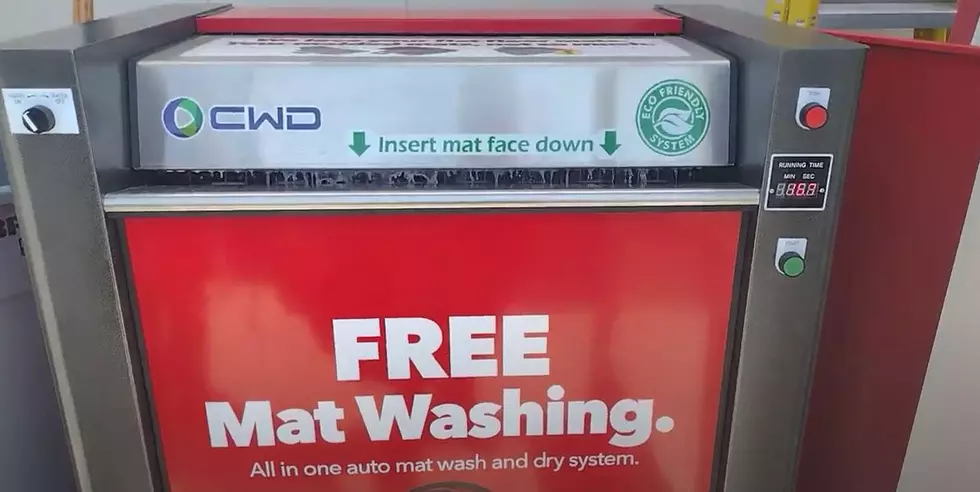 New Odessa Car Wash Features Floor Mat Cleaning Machine And It's Pretty Cool!
lc
If you have ever been to a Car Wash then you know that one of the things that pretty much never gets washed are the floor mats.  And, if they do get clean, it's usually a process. Well, over the weekend  I hit up the new Tommy's Express Car Wash, and I was impressed with the Floor Mat Machine! I have never seen something like this, have you?
THE FLOOR MAT MACHINE AT NEW CAR WASH IS A HIT!
Several guys that used it before me were really impressed with the machine, so I had to try it.  By the way, the Floor Mat Machine at Tommy's Express Car Wash in Odessa on Faudree is a free service that they offer. So, here's how it works.
•STEP 1 - HIT THE START BUTTON
The whole process takes less than 2 minutes and it pretty much does it all by itself! you don't do any scrubbing of any kind!
•STEP 2  - INSERT THE FLOOR MAT INTO THE SLOT
You start by putting the Floor Mat upside down into the machine.
•STEP 3 - THE FLOOR MAT WILL ROLL INTO THE MACHINE
Once you put the floor mat into the machine, the machine slowly eats it up and starts cleaning the mat.
•STEP 4  - THE MAT WILL DROP AT THE BOTTOM AND BE ALL CLEAN
Once completed, the mat will drop onto the holding tray and your floor mat is done. And, yes it's super clean.
CHECK OUT THE VIDEO BELOW OF THE FLOOR MAT MACHINE!
TOMMY'S EXPRESS CAR WASH IS NOW OPEN IN ODESSA!
Address: 3525 Faufree Rd In Odessa
Make sure to visit Tommy's Express Car Wash and see about their Unlimited Tommy Club monthly subscriptions or their Pay Per Wash plans.
They also offer free vacuums as well.
Odessa's 42nd & JBS Parkway -Before and After Pics 15 Years Later