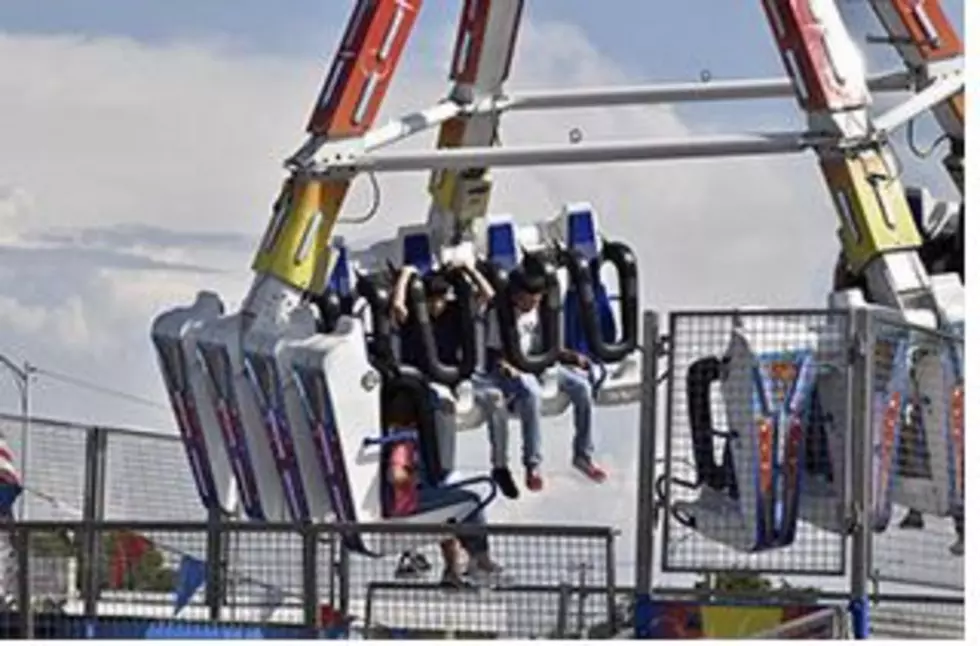 Midland/Odessa Looking For Something To Do? Here's What's Happening This Weekend!
Gwendolyn McCown
Even though school has started that doesn't mean events around the Permian Basin will slow down. If you are looking for something to do this weekend, look no further, there is something for everyone happening this weekend in the Midland/Odessa area.
Permian Basin Fair and Expo:
This is the last weekend of the Permian Basin Fair happening at the Ector County Coliseum.  The fair is open Thursday and Friday at 5 pm and open Saturday 12p-12a.
Parks Legado Farmer's Market:
The Parks Legado Farmer's Market will be at the Parks Legado Shopping Center this Saturday from 8a-12pm. There will be over 100 vendors.
AIRSHO 2022:
AIRSHO is an exciting event held annually at Midland International Air & Space Port in Midland/Odessa, Texas and hosted by the CAF High Sky Wing.  In addition to one of the most impressive flying displays of vintage military aircraft, you'll also see some of the most popular civilian aerobatic performers.  AIRSHO offers visitors a chance to get close to the aircraft and see them perform in ways you won't experience anywhere else.  In addition to dazzling display of aircraft, you want to be sure to watch the CAF's Pyrotechnic Groups, award-winning groups of licensed pyrotechnic technicians shake the ground with simulated bombing raids, strafing runs and the infamous "wall of fire." Watch history come alive before your very eyes (and ears!).  Tickets are $5 for ages 6 and up.
West Texas Blowout Part 2
West Texas Blowout Part 2, the Texas Country edition will feature the Josh Abbott Band, Stateline Band, Cody West, and the Cameron Sacky Band. The event is Friday night at the Midland County Horseshoe Amphitheater. Get Tickets! 
Tall City Memorial Stair Climb
Stair Climb will be at Grande Communications Stadium on Saturday morning.
Participation in The Climb is now for civilians, as well as first responders. Registration opens at 7AM.
The tragedies of 9/11 are something we will never forget as a nation. 411 first responders died on that tragic day trying to save those who could not save themselves. The Tall City 9/11 Memorial Stair Climb is a way to honor those first responders and make certain that we never forget. The ultimate sacrifice was made by those fire, police, and EMS personnel and we climb because they climbed.
If you are not wanting to participate in the stair climb you can join the festivities Saturday night at Centennial Park in downtown Midland with Roger Creager and Cory Morrow.
Downtown Midland Farmer's Market:
The Downtown Midland Farmer's Market happens every Saturday on the grounds of the Musem of the Southwest 8 am-12 pm.
Music Mania
Music Mania happens Saturday at Rolling 7's Event Center. There will be music from TRAPT and Crazytown. Micro-Midget wrestling will set up the ring for TWO wild performances! All hosted by comedian Raymond Orta. Razor/ATV Exhibit*Raffles and giveaways all day! Hot wing contests FOOD TRUCKS ON SITE as well as local vendors to match the style.