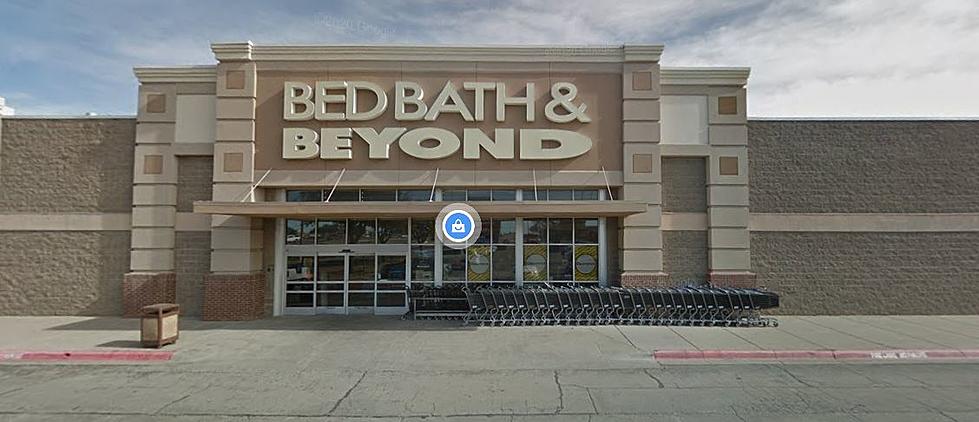 Midland Has To Say Goodbye To Bed Bath And Beyond
Google Maps
If you are a Bed Bath & Beyond fan, I hate to be the bearer of bad news, but it looks like you will have to say goodbye. Sources have reported that the brand-name store has been struggling for a while now. Bed Bath & Beyond confirmed it yesterday by filing for bankruptcy.  So no more 20% off coupons in your mailbox anymore.
One of the most exciting things about Bed Bath &Beyond was the 20% off coupons, they never expired and you used to be able to stack them and use more than one. Tomorrow will be your last day to use the big blue coupon. You won't really need to use the coupon anymore because they will be liquidating everything. I'm pretty sure they will be offering big discounts since everything must go.
Their first store opened in 1971 in New Jersey and was called Bed 'n Bath. In 1987 they changed the name to Bed Bath & Beyond. Their empire would grow to more than 1,100 stores nationwide. It wasn't until the late 90s that Bed Bath & Beyond started sending out their Big Blue 20% off coupons. I can my mom keeping a stack of the in her car so whenever we went to Bed Bath & Beyond we would always have a coupon.
If you are a frequent shopper of the store here are a few things you need to know:
Gift Cards
Bed Bath & Beyond gifts will only be accepted through May 8th.
Rewards Program
If you are a rewards member you will no longer be able to earn rewards and you won't be able to use your rewards points after May 15th.
Registry
If you are registered for an upcoming event Bed Bath & Beyond will reach out to you and refer you to a competitor's service.