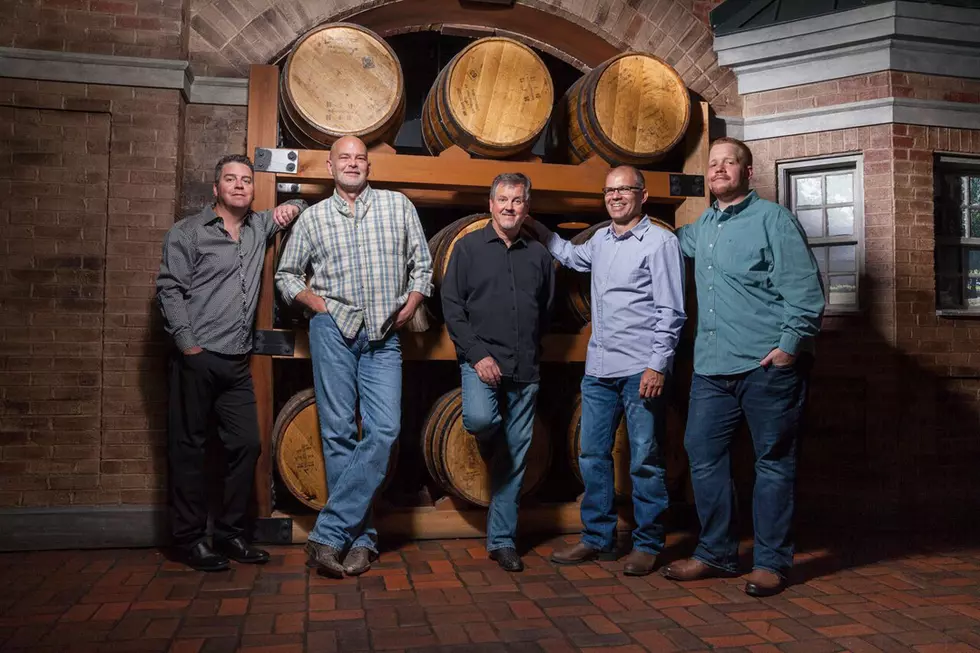 Lonesome River Band Team With Brooke Aldridge to Cover 'If I Needed You' [Exclusive Premiere]
Courtesy of Mountain Home
Lonesome River Band recently hit the studio with Brooke Aldridge to record a new cover of a country classic, and they're letting Taste of Country readers hear it first.
LRB and Aldridge teamed for a new version of "If I Needed You," a Townes Van Zant song that Don Williams and Emmylou Harris took to No. 3 on Billboard's Hot Country Singles Chart in 1981.
The newly recorded version of the song appears on Come See About Me: A Benefit for the IBMA Trust Fund. That album features contributions from nine artists from the Mountain Home label, all of whom donated their time to help raise money for the IBMA Trust Fund. Administered by the International Bluegrass Music Association, the fund "was established in 1987 as a means to offer financial assistance to bluegrass music professionals in time of emergency need," according to its official website.
"When we were approached about doing this album I was asked to write a song for it, but I felt that this song would be the perfect fit for this project," Lonesome River Band singer-guitarist Brandon Rickman tells us. "It's a great song, and the lyric really fits what the concept of this album is all about. With it being a duet and also knowing Brooke Aldridge was on the label, I knew she'd be the perfect fit for the female part."
Aldridge is one-half of Darin & Brooke Aldridge, and she took home the IBMA Female Vocalist of Year award in 2017.
"This has to be one of the sweetest love songs ever recorded! Townes Van Zandt wrote it about his wife and this is a song Darin often sings to me to make me smile," she shares. "I thoroughly enjoyed getting to be a part of a recording for the IBMA Trust Fund with all the Lonesome River Band gang, who I've been a fan of for a long time."
Come See About Me: A Benefit for the IBMA Trust Fund is set for release on Sept. 28.
Listen to Lonesome River Band and Brooke Aldridge, "If I Needed You":
Watch Lindsay Ell's Incredible One-Woman Performance for RISERS!
Best Country Songs of 2018 (So Far):