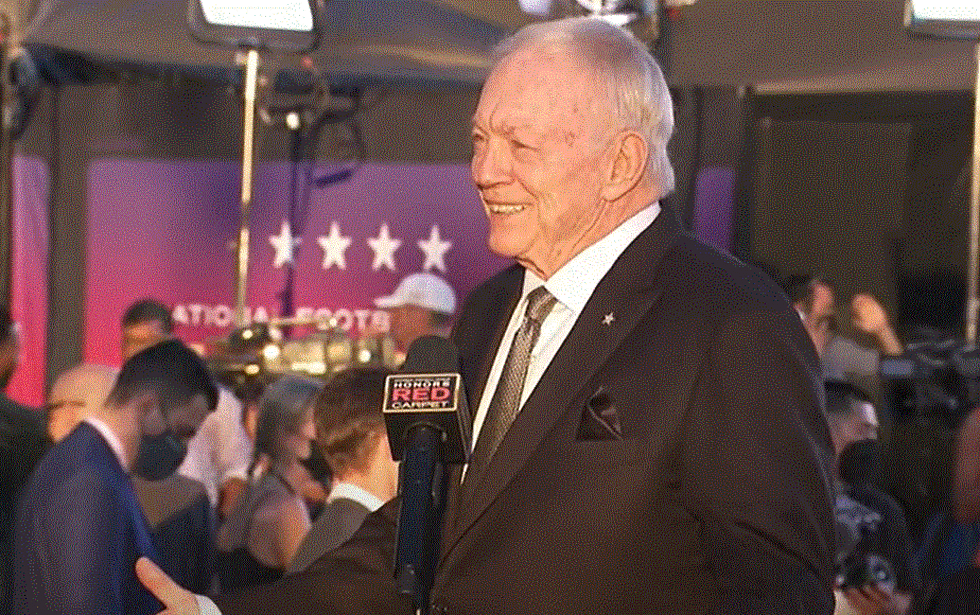 How Dallas Cowboys Owner Jerry Jones Made Money From Hot Dogs At The Super Bowl
Dallas Cowboys Via YouTube
Super Bowl LVI has come and gone. This we know. The Los Angeles Rams are NFL World Champions. The Halftime Show was Epic! And, though the Dallas Cowboys were not at the Super Bowl, owner Jerry Jones still made some money from the BIG GAME!
Supposedly, beer at the Super Bowl went for $17 dollars. A hot dog was $12 dollars. And, who made money from it, yep, Dallas Cowboys owner Jerry Jones.
JERRY JONES'S COMPANY, LEGENDS, OWNS THE CONCESSIONS AT SOFI STADIUM IN LOS ANGELES
According to WIki....Jerry Jones formed the company back in 2008. It's first concession job was to sell concessions at...you guessed it, AT&T Stadium in Arlington, Texas.
Although Legends began as a concessions company it has since expanded to help teams build and operate stadiums.
Legends has grown from not only doing concession sales, but also marketing for venues and stadiums world wide.
SOFI STADIUM IN LOS ANGELES IS NOT THE ONLY NFL TEAM USING LEGENDS
Legends has an impressive clientele list which includes these NFL teams....
Tampa Bay Buccaneers
San Francisco 49ers
Tennessee Titans
Dallas Cowboys
Los Angeles Rams
Los Angeles Chargers
And, many other sport venues including the MLB, College and NBA.
JERRY JONES IS WORTH 10.2 BILLION DOLLARS
One of the best business minds ever? That's for experts to determine.  But, yes, he is making money from other NFL teams while making billions with his own. However you may feel about that my differ from fan to fan. But, one thing is for sure, Jerry probably wants to make sure you don't forget to buy a hot dog!
Are These The Top 5 Dallas Cowboys Man Caves?