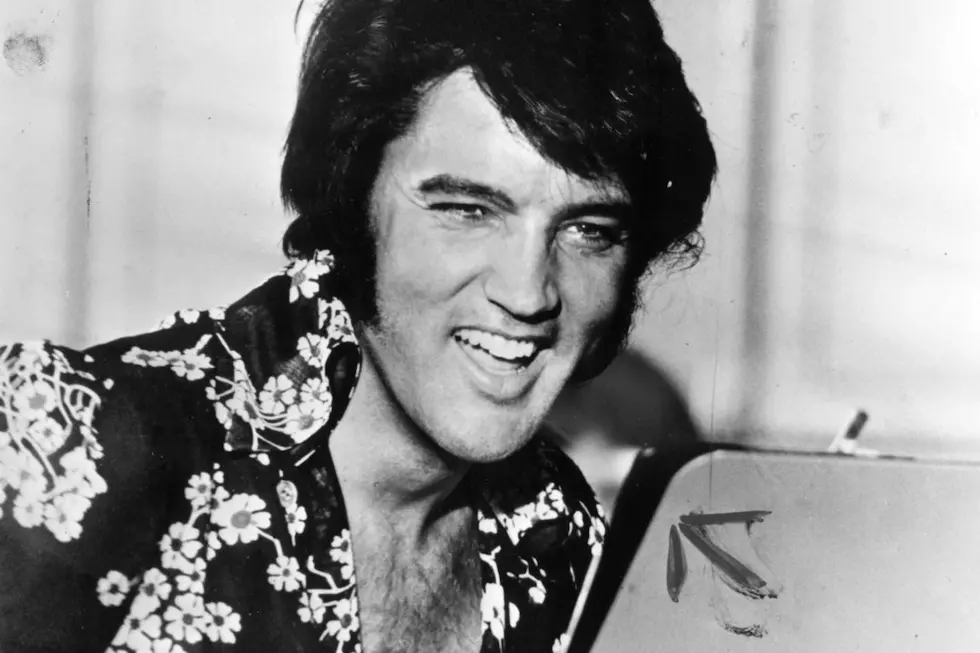 Happy Birthday To The King
Keystone, Getty Images
No it's not George Strait's birthday, but it does belong to the other musical king, Elvis Presley.
Elvis Aaron Presley was born January 8, 1935  in Tupelo, Mississippi. When he was 13 he and his family moved to Memphis, TN, where he would reside for the rest of his life.
As you know Elvis would go on to become the King of Rock and Roll. He married Priscilla and they would have a daughter Lisa Marie.
Elvis changed music, television, movies and live music performances forever. People still gather around his grave at Graceland on his birthday and the anniversary of his death.
My favorite Elvis song is "I can't help falling in love with you".  I have had the pleasure of visiting Graceland a few years ago and it was really cool.