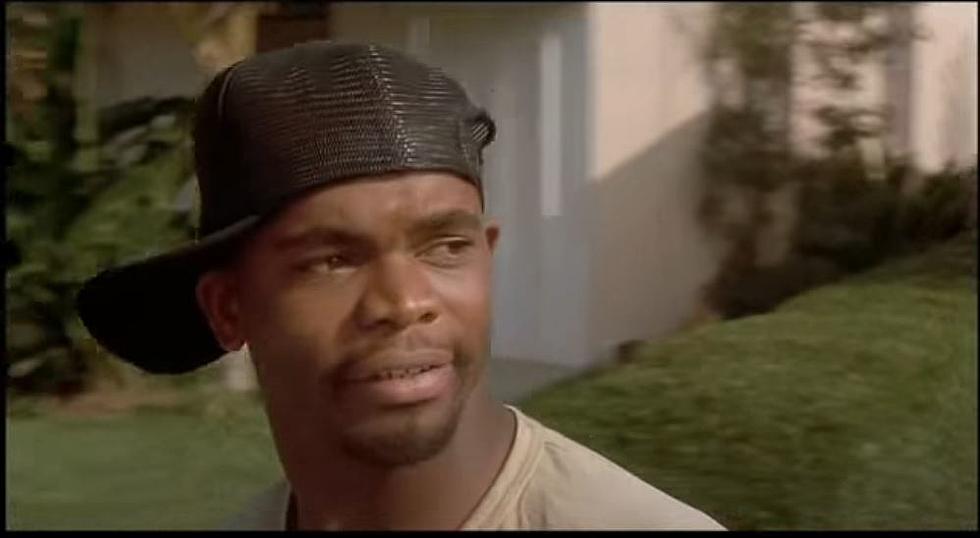 Ezal From The Movie "Friday" Has Died
YouTube Me1423
Just about everyone, unless you live under a rock knows about the movie "Friday." "Friday" was released in 1995 and had major comedic power like, Chris Tucker, Ice Cube, and John Witherspoon. Another big name you might recognize is Regina King, she played Craig's (Ice Cube) sister.
In high school this was our movie. Just about every time you went to someone's house it was on. Back then we watched movies on VHS. I can recite every word to the movie. I still recite lines from the movie to this day.
The original "Friday" was such a success they went on to make two sequels "Next Friday" and Friday After Next." The two sequels did not feature Chris Tucker, who made the movie, and the second two movies didn't see quite the success as the first one.
There were always rumors that there would be "The Last Friday" that would bring back most of the original cast, including Ice Cube, Chris Tucker, and John Witherspoon. With the studio dragging their feet, they waited too long and John Witherspoon passed away. Then Tommy Lister Jr who played Debo passed away due to COVID, now Ezal has passed away.
Ezal who was played by Anthony "AJ" Johnson passed away yesterday at the age of 55. the news was confirmed by his rep to ET:
"The world of comedy has truly been shaken, again," Johnson's rep said in a statement to ET. "Our BH Talent family is heartbroken about the loss of the iconic legend of stage and screen Mr. Anthony 'AJ' Johnson. He has left with us amazing memories of his laughter, dynamic acting skills, but most of all his enormous personality and heart of gold."

"We will be in constant prayer for his entire family including his wife Lexis, 3 children, brother Edward 'Peanut' Smith, sister Sheila, and lifetime manager and friend Mike D," the statement continued. "Please give them the time they need to process and grieve such a huge loss."
He also made appearances on shows like "The Jamie Fox Show" and "Martin"  He was also in several movies including " How To Be A Player."
Caution Language:
."}" data-sheets-userformat="{"2":33554688,"11":4,"28":1}">
CHECK IT OUT: The Best Movie Character Names of the 1980s