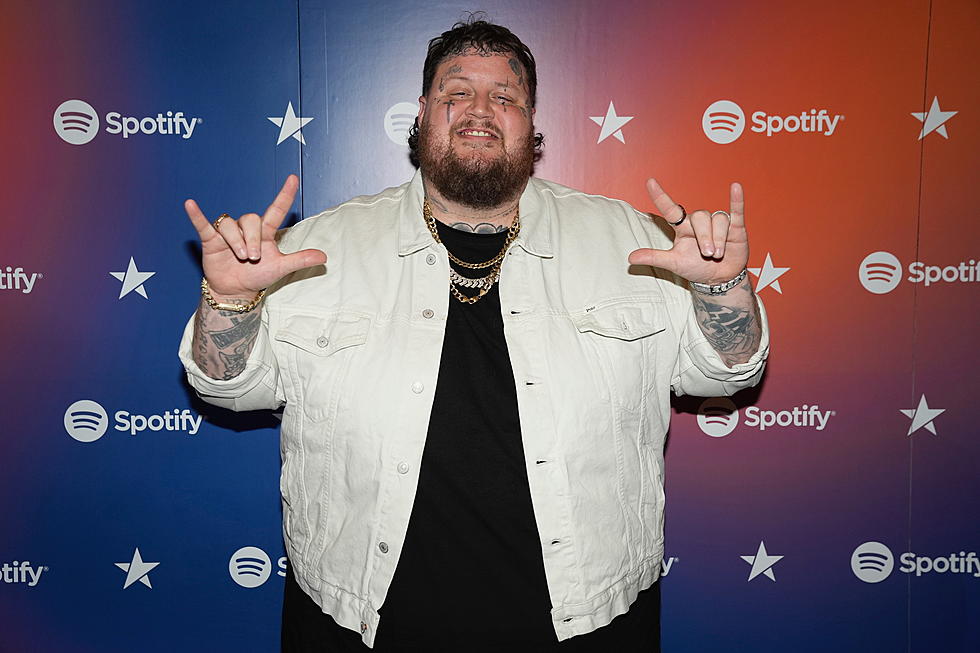 Don't Miss Your Chance To See Jelly Roll! Tickets Are Almost Gone!
Getty Images for Spotify
Jelly Roll is headed to Texas. Jelly Roll has been making quite the name for himself lately with his unique sound and look. What's crazy is he is a new artist and is selling out venues and arenas everywhere.
Jelly Roll will be live in Lubbock at the United Supermarkets Arena, on August 29th. Tickets are on sale now!
Tickets will be available via AXS. GET TICKETS! The ticket links we provide are directly from the promoter/venue. We never provide you with re-sale sites. The tickets you purchase here will be direct from AXS. If they are resale tickets AXS will tell you. The high-priced tickets on the AXS site are for VIP experiences.
Jelly Roll offers two different VIP Packages:
The Bad Apple Crew Experience:
1 premium reserved seat
Guided Backstage Tour
the opportunity to watch Jelly Roll's set  from the side of the stage
Backstage Group Photo
Entrance into the Jelly Roll VIP Lounge
2 drink tickets
Autographed Poster
Exclusive gift from Jelly Roll and laminate
Private Merch shopping
Private Entrance
Bad Apple Lounge Experience Includes:
1 premium seat
2 drink tickets
photo booth
limited edition poster
 VIP-exclusive Jelly Roll gift item and laminate
Photo op with an exclusive backdrop
Special Entrance
The tour is called Backroad Baptism and supporting acts include Ashley McBryde, Chase Rice, Struggle Jennings, Elle King, Three 6 Mafia, and Yelawolf.  Chase Rice and Struggle Jennings will join him for his Lubbock show. Just so you know, Struggle Jennings is the grandson of rocker Duane Eddy and Jesse Coulter, he is only the step-grandson of Waylon Jennings.
Tickets will be available via AXS. GET TICKETS!
Jelly Roll will be hosting Taste of Country Nights with Evan Paul tonight right here on LoneStar923.
I am so glad we are getting Jelly Roll before he gets too big for an event cent near us.
If you didn't know his real name is Jason DeFord he grew up in the Nashville area. He started out as a rapper when he became YouTube famous back in 2010 with his collaboration with Memphis rapper Lil Wyte with a video that got over 6 million views. His other collaborations include Struggle Jennings, Yelawolf, Tech N9ne, and Ryan Upchurch.