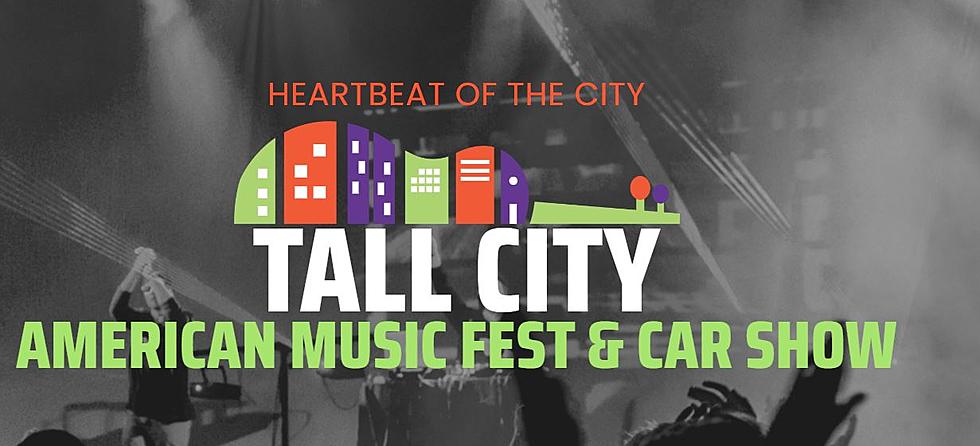 Don't Miss The Tall City American Music Fest And Car Show This Saturday
Tall City AMF
Get ready for a great night of music, great cars, and a lot of fun. The Tall City American Music Fest and Car Show is this Saturday night in downtown Midland at Centennial Park.
Gates will open at 5 pm. There will be so much to do for the entire family.
Bring your Easter baskets because there will be an Easter Egg Hunt for the kids. Be sure to keep your eyes peeled for the "gift eggs." All kids 12 and under get in free. There will also be bounce houses and more fun things for the kids to do.
It's not too late to enter the car show. The car show will be epic. You can check out everything from classic cars, muscle cars, custom cars, and trucks, luxury cars, and low riders. Entry for the car show is $75.
There will be food and craft vendors on hand for everyone to enjoy. Alcohol will be available for those 21 and up.
That's just the beginning of the fun.
The songwriters' showcase kicks off at 7 pm with Tony Barker, Cassidy Sooter, JR McNutt. Tony Barker's songwriting earned him a nomination for "Singer/Songwriter of The Year" by The Academy of Texas Music. Cassidy Sooter is known for her powerhouse vocals and JR McNutt a West Texas native will wow you as a performer and songwriter.
Then for the main event with Little Texas.
Little Texas grew to huge stardom in the 1990s with hits like "God Bless Texas," Kick A Little," and "What Might Have Been."
Little Texas became the 5th best-selling tour act of 1995.
QUIZ: Can you identify 50 famous companies by their logos?
How well do you know the logos of 50 of the world's most famous companies? Keep scrolling to see if you can guess which icon belongs to which brand.