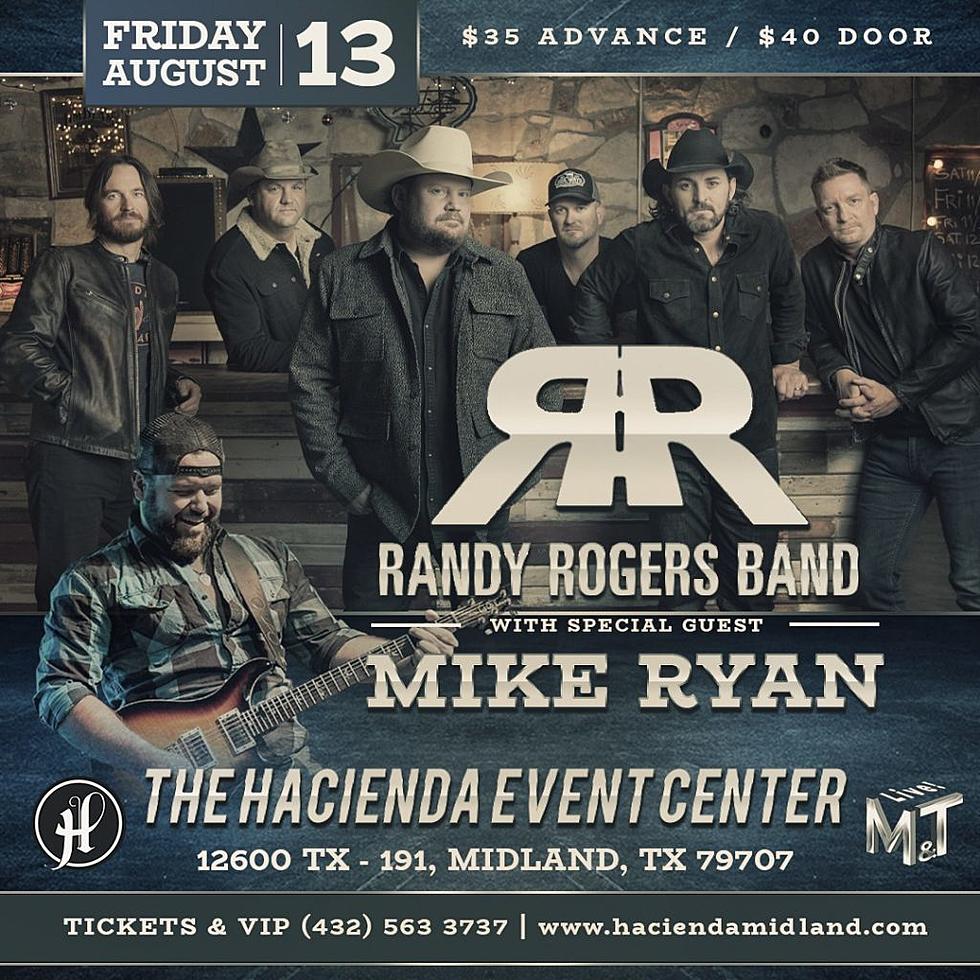 Don't Miss The Randy Rogers Band Tomorrow Night At The Hacienda
La Hacienda Event Center
The Randy Rogers Band will live at the Hacienda tomorrow night. If you haven't gotten your tickets you still have time. You can get your tickets HERE!
Not much needs to be said about the Randy Rogers Band, they have been a staple in  Texas Country music for a very long time now. I don't think there is a Randy Rogers Band song that when you hear it you don't know exactly what it is. Mike Ryan will be opening up the show tomorrow night.
As you know Randy Rogers has teamed up with his Buddy Wade Bowen for several years for the "Hold My Beer" tour. Just last weekend the got play the Grand Ol' Opry to a sold out crowd. Randy Rogers performed with his band and Wade Bowen performed with his.
I didn't realize it has been 19 years since the Randy Rogers Band released their first album, "Live At Cheatham Street Warehouse." You might know another famous country artist that got his start performing there. His name is George Straight. The Randy Rogers Band have recorded 10 studio albums and 4 live albums. The most recent album released was in 2019, "Hellbent." He also released "Hold My Beer Vol 2."
LoneStar 923 is your concert connection in the Permian Basin. We have some great shows coming up for you:
Randy Rogers Band August 13th at the Hacienda
Steve Earle August 15th at the Ector Theater
Aaron Watson August 21st at the Ector Theater
Kane Brown September 9th at the Hacienda
Jason Boland and The Stragglers September 24th at The Ector Theater
As you know we are look to bring you great shows.