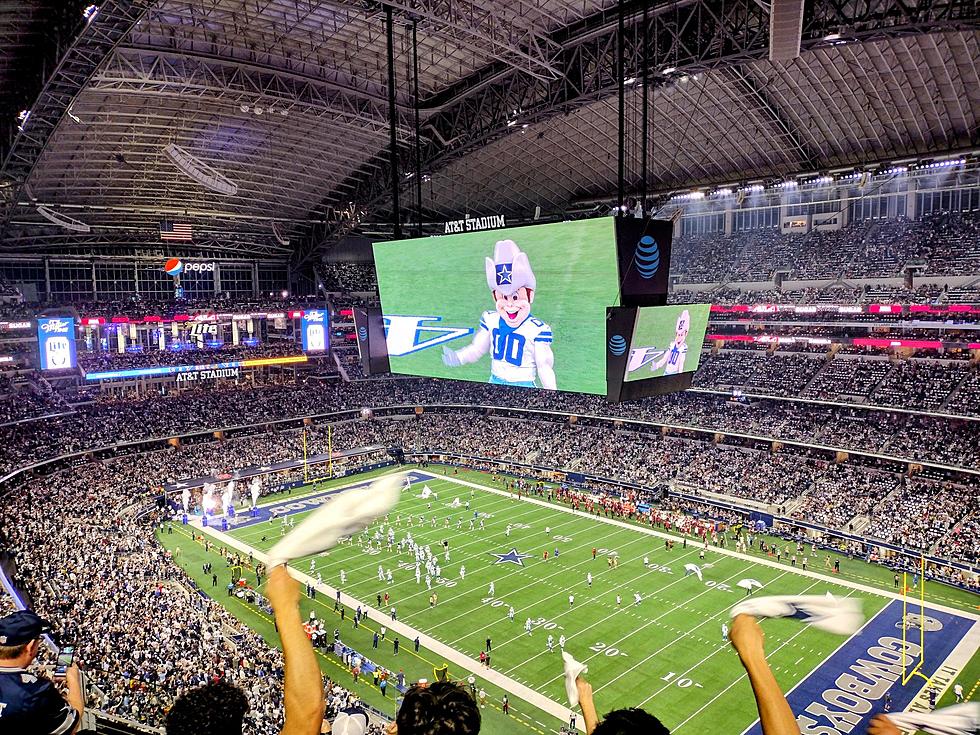 Dallas Cowboys 2022 Schedule Is Here! What Games Do You Want To See Most?
Aye Aye Images
The Dallas Cowboys 2022 Schedule is here and Cowboys fans are all in! Let's Go!
Is this the year? Of course it is. I mean we have to believe that every year!
The Cowboys 2022 Schedule was just released and we start with a BIG GAME! Yep, anytime we play Tom Brady...it is on! Wait, didn't we play Tampa last year in week 1 as well? What's happening here? Is this going to be a new tradition? Check out the 2022 Schedule below and Go Cowboys!
DALLAS COWBOYS 2022 SCHEDULE!
WEEK 1 (Sept 11) TAMPA BAY AT COWBOYS   7:20p
WEEK 2 (Sept 18) CINCINATI AT COWBOYS 3:25p
WEEK 3 (Sept 26) COWBOYS AT NY GIANTS    7:15p Monday Night Football
WEEK 4 (Oct 2)   WASHINGTON AT COWBOYS   Noon
WEEK 5 (Oct 9)   COWBOYS AT RAMS  3:25p
WEEK 6 (Oct 16)  COWBOYS AT PHILADELPHIA  7:20p
WEEK 7 (Oct 23)  DETROIT AT COWBOYS  Noon
WEEK 8 (Oct 30) CHICAGO AT COWBOYS  Noon
WEEK 9 (Nov 6)  BYE
WEEK 10 (Nov 13) COWBOYS AT GREENBAY  3:25p
WEEK 11 (Nov 20) COWBOYS AT MINNESOTA  3:25p
WEEK 12 (Nov 24) GIANTS AT COWBOYS 3:25p Thanksgiving
WEEK 13 (Dec 4) INDIANAPOLIS AT COWBOYS 7:20p
WEEK 14 (Dec 11) HOUSTON AT COWBOYS Noon
WEEK 15 (Dec 18) COWBOYS AT JACKSONVILLE   Noon
WEEK 16 (Dec 24) PHILADELPHIA AT COWBOYS 3:25p
WEEK 17 (Dec 29) COWBOYS AT TENNESSEE  7:20p Thursday Night Football
WEEK 18 (Jan 7 or 8th)  COWBOYS AT WASHINGTON  TBD
What Games Do You Want To See The Most?
Yes, I'm gong to say the obvious. I want to go to AT&T Stadium and see Brady visit JERRY WORLD. We lost last year, barely in Tampa, Week1; it's time for some revenge!
There are some crazy cool match ups this year and some pretty cool HOME GAMES! I SAY WE PACK AT&T STADIUM THIS YEAR! As, always! Go Cowboys! Here's looking at the 2022 Season!
Are These The Top 5 Dallas Cowboys Man Caves?