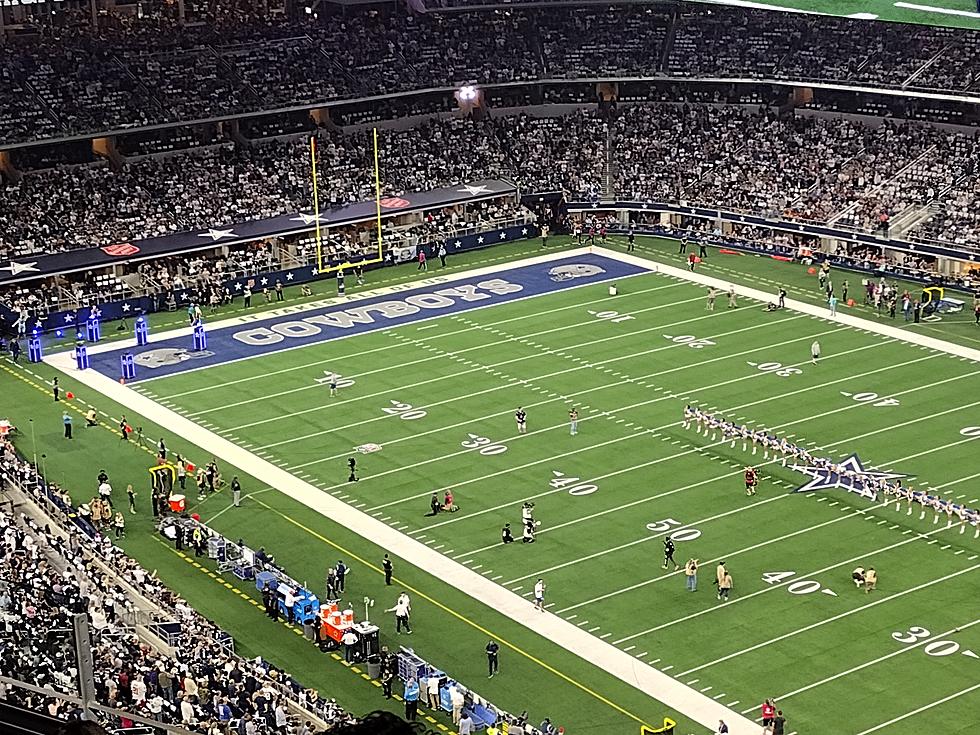 Could the Dallas Cowboys Have A Chance To Play In The Super Bowl At AT&T Stadium?
Aye Aye Images
Could the Cowboys have a chance to play in the Super Bowl At AT& T Stadium this year? It was just announced that the NFL is seeking possible venues as backups to SoFi Stadium home of this year's Super Bowl in California. The reason, of course, is the rise in Covid cases in California.  Dallas News Dot Com is reporting that AT&T Stadium is being considered as a backup if this is the case, and they might move the Super Bowl from California to Arlington, Texas.
The Dallas Cowboys Would Of Course Have To Make The Super Bowl
Of course, the Dallas Cowboys would have to go to the NFC Championship game this year for this to happen. And, they would have to win. Hey, as a Cowboys fan, we can only hope and believe!
Tampa Bay Buccaneers Did It Last Year
It's not too far-fetched to believe that an NFL football team could play the Super Bowl in their own stadium. In fact, it happened last year when the Tampa Bay Buccaneers played Super Bowl 55 at  Raymond James Stadium in Tamp Bay and won.
They MOVED the Super Bowl Last Year Too
Last year, the NFL did the same thing and moved the Super Bowl from Los Angeles to Tampa Bay. It was not because of Covid; they moved it because the new SoFi Stadium was not going to be completed in time for last year's Super Bowl.
Future Locations For The Next Super Bowls
Super Bowl LVII: February 12, 2023, State Farm Stadium, Glendale, Arizona
Super Bowl LVIII: 2024, Allegiant Stadium, Las Vegas, Nevada
Hey Cowboys Fans...we can all WISH IT to be true. Let's hope! and GO, COWBOYS!!!!
Are These The Top 5 Dallas Cowboys Man Caves?