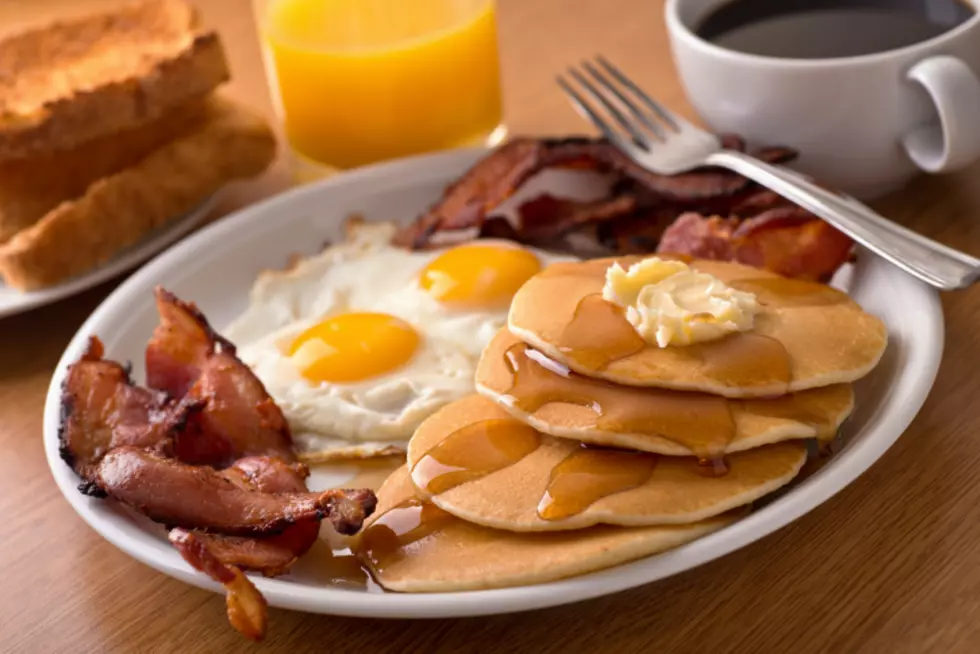 Fudio
When it comes to dinner--especially here in West Texas--there isn't a lot of cooking at home going on. You can drive up and down streets like Big Spring, Midland, Midkiff, or anywhere right off the Loop 250--and there are long lines in the drive thru's and full parking lots at the sit-down restaurants. No doubt we love eating out around here. But ya can't do it every single day--so sometimes you need to sit down, make a grocery list and actually go shopping to fill the cupboards.
I do enjoy cooking on the grill--steaks, burgers, chicken, hot dogs... But there are days where it's just too windy, and being a charcoal guy--it's probably a good idea to skip it on those days so you don't burn the house down trying to get the coals going. That means cooking inside. One of my all time favorite things to make indoors (when I'm actually in the mood to cook and if my wonderful wife hasn't whipped us up something from a recipe she discovered) is BREAKFAST for dinner!
Enter your number to get our free mobile app
Admittedly--it's very easy to grab a bowl, pour the cereal and milk and call it good. But there's just something about scrambled eggs with cheese in them, hash browns and maple bourbon bacon that just can't be beaten. Add in some pancakes and the kids are sold too. The question is--to include chocolate chips in the pancakes, or no? Guess it all depends on your mood. The sky is the limit. Some may read this and scoff at the idea--but I say don't knock it til ya try it!
Here are 50 of your favorite retail chains that no longer exist.