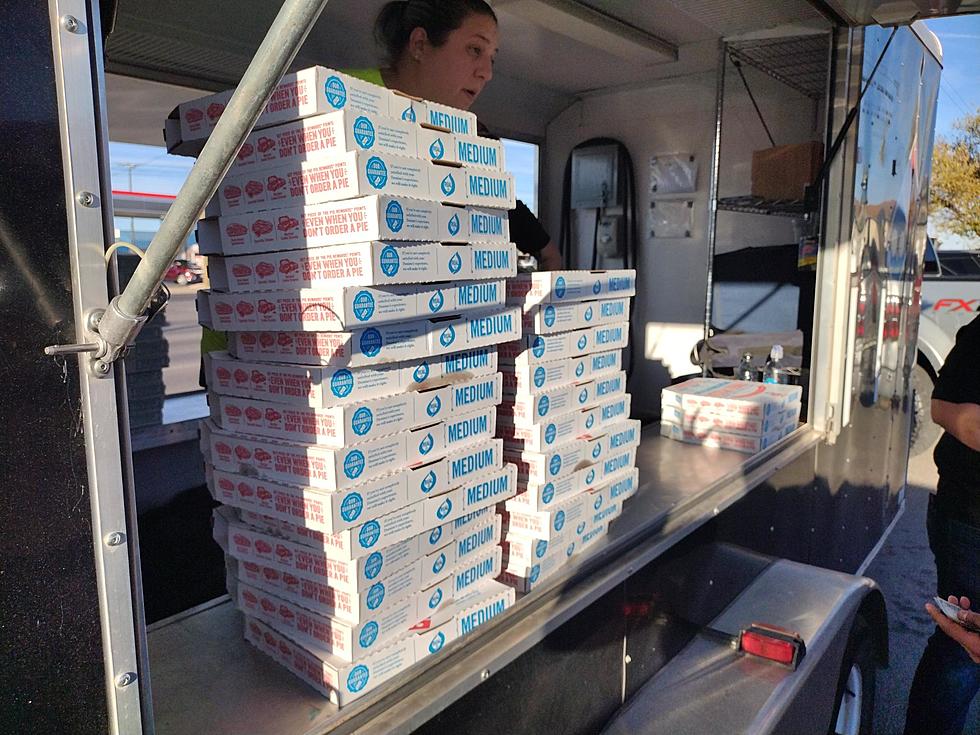 $3 Pizza Return To Dominos Tuesday
aye aye images
It's $3 pizza time again, save the date!  $3 Domino's Pizza returns on Tuesday, February 7th, from 4 pm -6 pm.
Who else gives you $3 medium pizzas, only Domino's Pizza? This Tuesday you can enjoy $3 medium cheese or pepperoni pizzas from 4 pm-6 pm. You can take as many of these $3 pizzas as your little heart desires. There are a few things to remember:
Only At Two Locations
You will only be able to take advantage of this great deal at two Domino's locations, one in Midland and one in Odessa! In Midland, you can get them at the location at Midkiff and Illinois and in Odessa at the 42nd and Dixie location.  You won't be able to get this deal at any other Domino's location. You will also not be able to order ahead of time, you will have to visit the pizza trailer parked outside these specific locations.
Must-Have Cash
These events are cash and carry only. No credit cards will be accepted at this outside event, so make sure you stop by the ATM on the way.
Every Pizza Sold Benefits St. Jude Children's Research Hospital
Not only is Domino's giving their customers pizzas for $3 but $1 of every pizza sold goes to benefit the kids at St. Jude Children's Research Hospital.
Why St. Jude?
St. Jude Children's Research Hospital treats patients from all over the world with childhood cancer, pediatric aids, and other catastrophic diseases at no cost. The mission at St. Jude is that no child will be turned away due to the inability to pay. Every child at St. Jude is treated at no cost. Their families never receive a bill for travel, treatment, or any other bill.