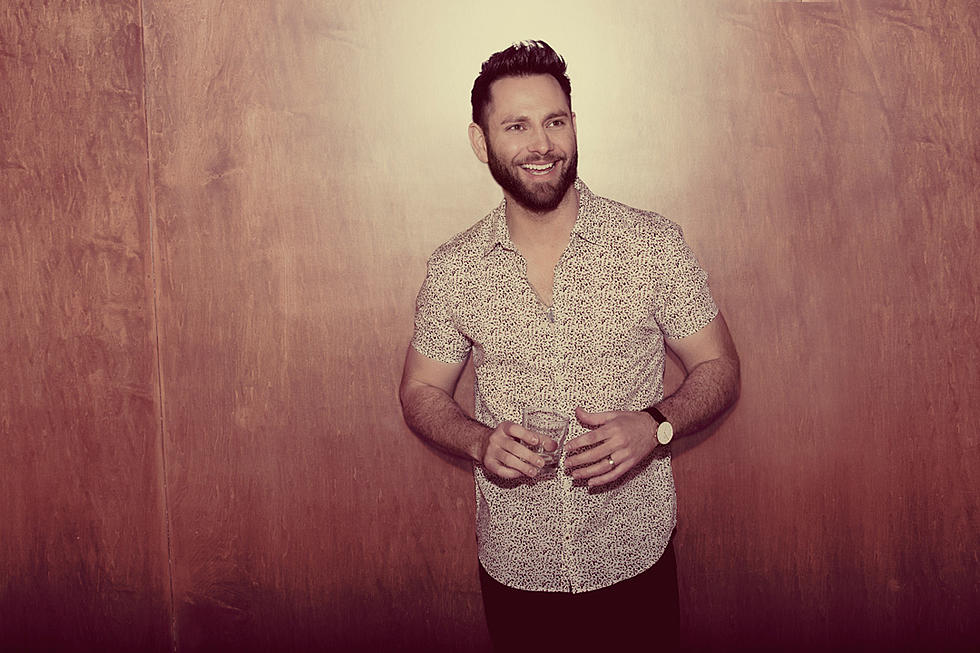 For Ryan Griffin, One Step Back Brought Several Steps Forward
Dove Shore
Ryan Griffin admits he wasn't exactly reaching new career heights when producer busbee reached out to record with him. Freshly released from a record contract and without a publishing deal, the Florida-raised singer-songwriter was still working, but didn't feel close to realizing his dream.
Busbee (Michael James Ryan Busbee, producer for Maren Morris, Keith Urban, Lady Antebellum and more) heard Griffin on Spotify and sent an associate to meet with him. On the spot, they asked to sign him to BMG and offered him a chance to record with busbee, one of the more demanding producers in Nashville. From there everything happened right on time.
"We got in the room and started writing and man, it clicked like you wouldn't believe," Griffin recalls. The 30-something singer has been around long enough to know that five-month plans often take five years to execute, but the pair cut seven songs right on time, pushing three to streaming services in May. What makes it all work — and in fact, what Griffin says drew busbee to him in the first place — is that a Ryan Griffin song is easily identifiable.
"I think the vein that runs through it is comprised of a couple of things. It's always going to be very authentic. It's always going to have some sort of R&B melody or phrasing to it, because that's what I grew up on," he says.
George Strait, Vince Gill, Collin Raye, Brian McKnight and later Usher influenced his artistry. You'll hear the latter two influences in "Good Company," a vibey, mid-tempo love song that looks to melt concrete. Realizing he could combine all his influences into one art form was an epiphany, Griffin says.
"I can tell you exactly when it happened. I was sitting in my driveway in Ocala, Fla., and I heard 'You'll Think of Me' come on the radio. It was in that moment where I realized, 'Oh, I can do R&B, pop and country.'"
A few stops and starts, college at Belmont, an early gig as Jason Aldean's tour manager and a record deal earned and lost later, Griffin is getting what is perhaps his best shot. It came about in a very modern way. Streaming services like Spotify are the new bars
"I kind of feel like it was the bar, then it was YouTube, then it was Spotify," Griffin says. "I think that's the most amazing thing about these platforms like Spotify and Amazon and Apple, even XM, is that they give independent artists an opportunity to be heard. Because the whole bar scene is not reality anymore, that's not how talent gets heard anymore. It truly does give artists that opportunity to be heard."
Look for Griffin to include the three new songs (including the infectious "Best Cold Beer" and romantic "Play It By Heart") during select live shows this summer. He'll also perform "Dibs," the No. 1 song he co-wrote for Kelsea Ballerini.
"I twist a few lyrics in the second verse to make it more of a dude song," he says, laughing. "Then I try to make it sing as manly as possible."
Country Music's Hottest Men? These 10 Are Sizzling!